Serene Waters
Did you know that we have a brand new painting coming soon to Pinot's Palette Kenwood ? It is very appropriately called "Serene Waters" and it is one of those paintings that transports you to tranquility and has depth and subtle dimensions that are very calming and intense at the same time. If you haven't painted it yet, we highly encourage you to check out our calendar and take the next opportunity to paint it. We are certain that it'll impress you.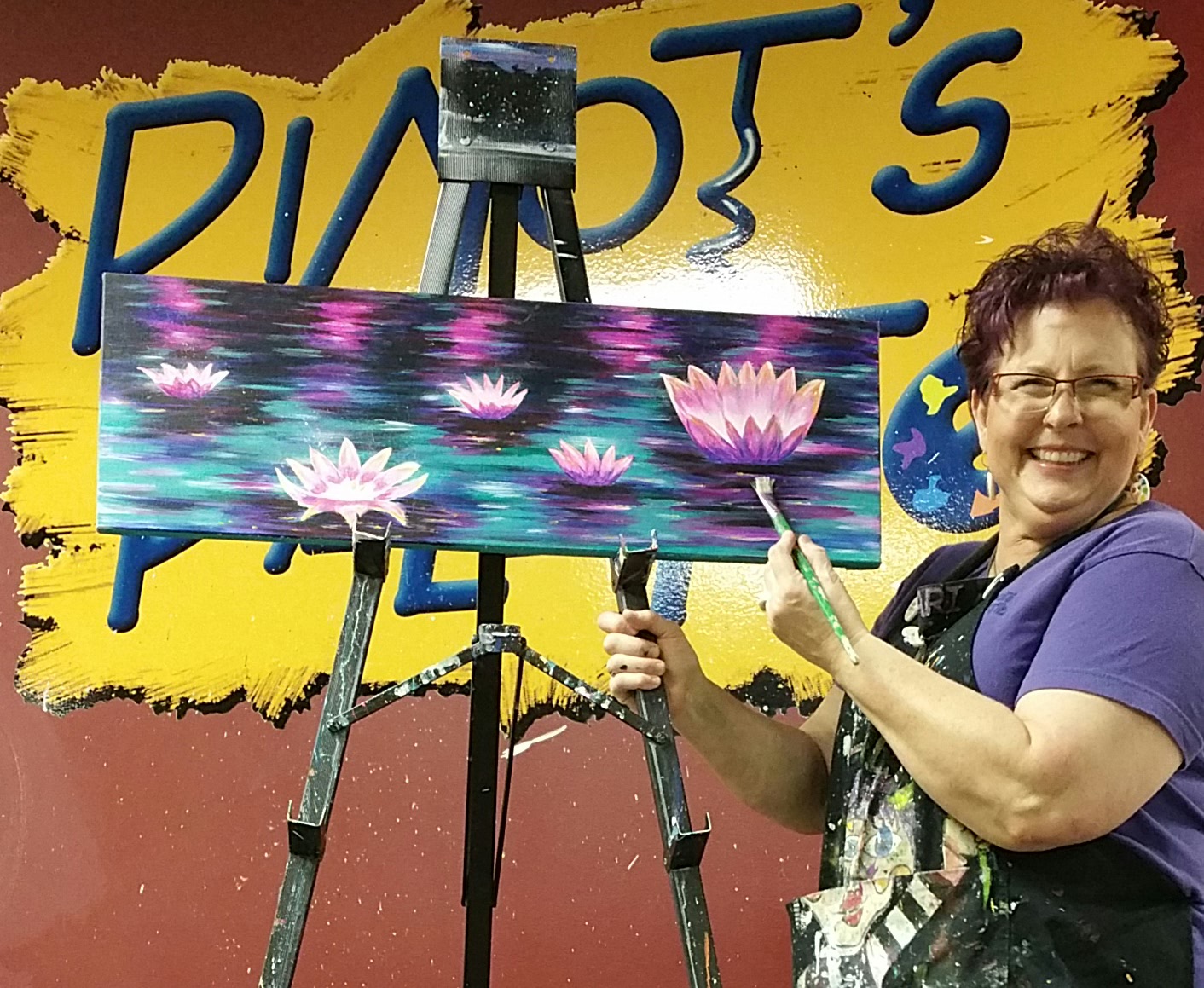 Now for the back story - this painting was created by one of our very own artists Tari Sasser. If you have been to our studio since we opened you would have invariably run into one of our most enthusiastic artists you would have ever encountered. You really can't miss her - she has purple hair and a very infectious smile ! Tari has been with us since we opened the studio in December 2016. She is a local artist from Cincinnati area and is a trained graphic artist BUT she can paint, draw, design, make jewelry, make anything in clay, metalwork, fused glass, stained glass, copper enamel, lampwork, encaustics (painting), mixed media, woodwork, lettering, make paper, woodcut and when we challenge her with something else, she says "BRING IT ON!!" Beyond being an artist, she is a rocking wife, mom and super proud grandma (you should see the pictures she carries around of her grandchildren!!) and a true friend.
Here is a link to her website if you're interested in more in learning more about her art.
http://claybuttons.com
We hope you experience this painting and the personality of the artist behind the painting. We guarantee that both are sure to make a lasting impression.