Jigsaw: Greenway Equipment
Last week we got the opportunity to do a team building event, which resulted in not just our first Jig-Saw painting but our first TWO Jig-Saw paintings! It was such a blessing and sweet treat to be able to host this event for Greenway Equipment!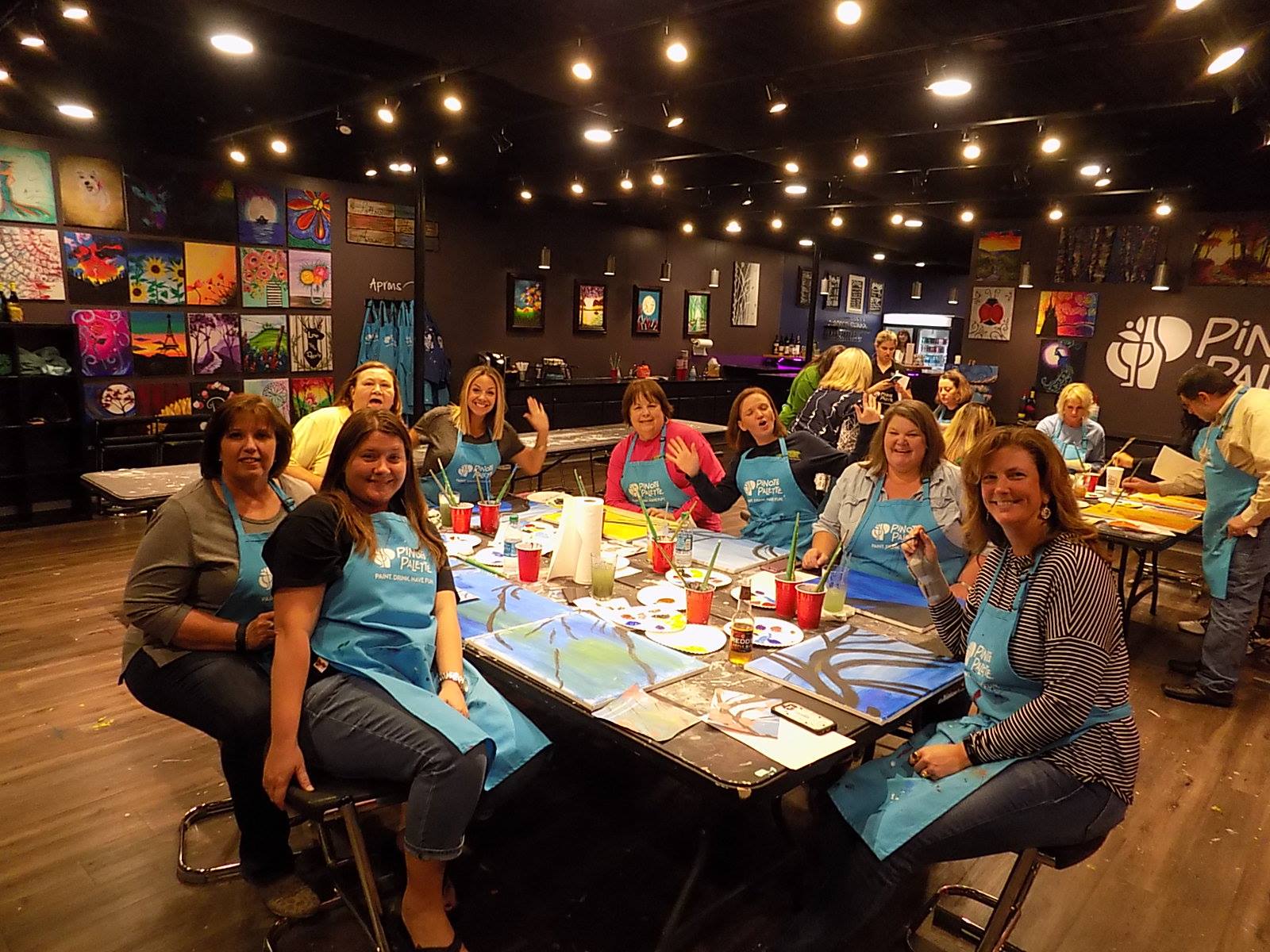 A Jig-Saw is a multi-piece painting that is put together to create a larger painting! A jig-saw is best used for corporate team building events.
Since Greenway did 2 at once, we took a unique spin on the event! It was dueling "Jig-Saws"! Team one was lead by our very own Tori and Team 2 was lead by Mandy and it was survival of the fittest! Each team rose to the challenge, focusing hard on team working and their painting done fastest. We had a contest that the painting that matched the sample most accurately won some sweet surprises!
Team one did an awesome job of finishing their painting first but it was Team 2, Mandy's Team, that won the prizes. Each member got a free wine tumbler and a FREE 2-hour public class!
A great time was had by all! Definitely something we are looking forward to hosting again.
To see photos from the event check out our Facebook page at
https://www....8452529276932
Here are some FAQ's about Jig- Saw paintings:
How it works? Every member of the team gets one or two pieces of the puzzle to paint themselves. The order of the pieces is all mixed up so you as a team have to figure out which piece goes where and who your neighbor in the painting is.
How long does it last? About two hours. It might be a little more or a little less depending on the complexity of the painting and how well each team works together.
Cost? We have a $150 setup and framing fee. Then it's a base price of $350 for up to 10 teammates and after 10 it's $35 per painter. * Food and Drink are additional. Pricing is subject to change without notice.