Top 5 Date Night Ideas
That are better than dinner and a movie! Date Night needs a revamp! 💋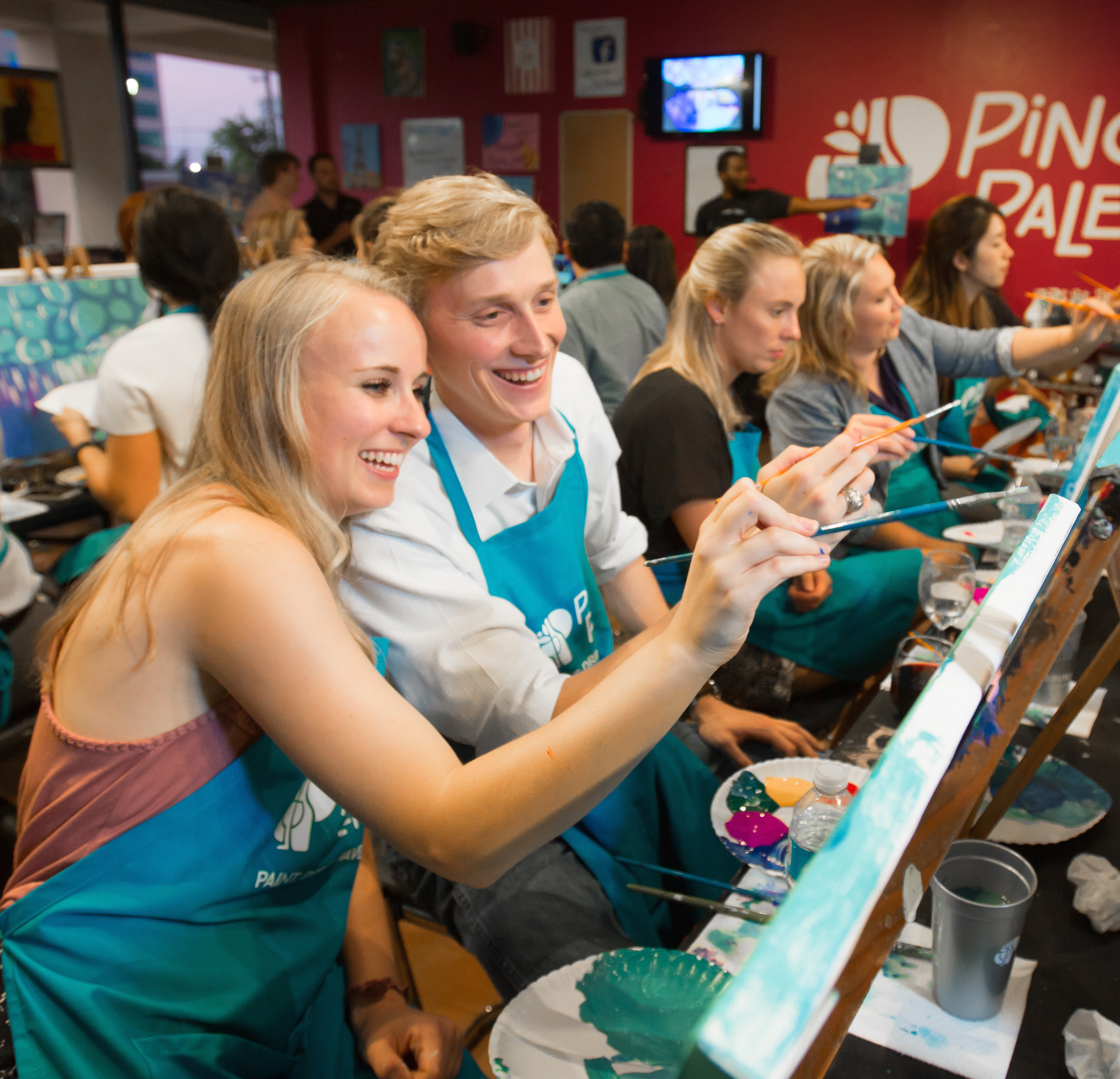 Summer is full of sun, fun, and friends. But don't forget to carve out time for your boo! Revamp Date Night with something more than the classic dinner and a movie.
1. Salsa Class
As in the dance! There's no better way to spice up your date nights, like joining a dance class. See your significant other learning something new and fun while jamming to music. Get back into sync together with a fun night out. If dancing isn't your thing, just take them to an actual salsa cooking class instead!
2. Karaoke
For those that are into music, karaoke bars are another fave. Have a drink and spend the night singing along and being silly, at least for us non-musically talented folks! Don't miss out on our Karaoke & Paint nights here at the studio. Create a lovely painting that you can take home as a souvenir of your date. No worries, we keep the painting simple and our artists help you catch up if you get behind during karaoke. You can even Lip Sync Battle your boo for a little competitive edge!
Upcoming Karaoke & Paint Nights
June 29:
https://www..../event/323753
July 13:
https://www..../event/323727
August 3:
https://www..../event/328223
3. Color or Mud Run
Speaking of competition, mud runs and color runs are the perfect way to stay active and playful in your relationship! Sign up for an event that helps benefit a charitable organization while you're at it. You'll definitely want to wind down with some good food after, so scout out some restaurants that are close by, after crossing the finish line.
4. Painting Class
Are you an artistic couple? Rekindle your inner artist and get creative alongside your partner. If you don't want multiples of the same painting, Date Nights are the best! It's a class specifically make for couples or besties, where you each paint one half on your own canvas. After a little team work, it all comes together to complete a beautiful masterpiece.
Upcoming Date Nights
July 13:
https://www..../event/323727
July 27:
https://www..../event/328218
August 9:
https://www..../event/328236
5. Staycation
After reading this list, you may need a staycation. DIY dates are a great way to do that! Get take-out from the restaurant you went on your first date too and pop in your favorite movie. It's a simple twist to the classic dinner and a movie. Turn of your phones and relax. The more sentimental, the better. You can even enjoy a spa at home and stay in your PJ's. The perfect Date Night is just spending time together!