Painter of the Month: Callie
Meet Callie: Our December Guest Painter of the Month!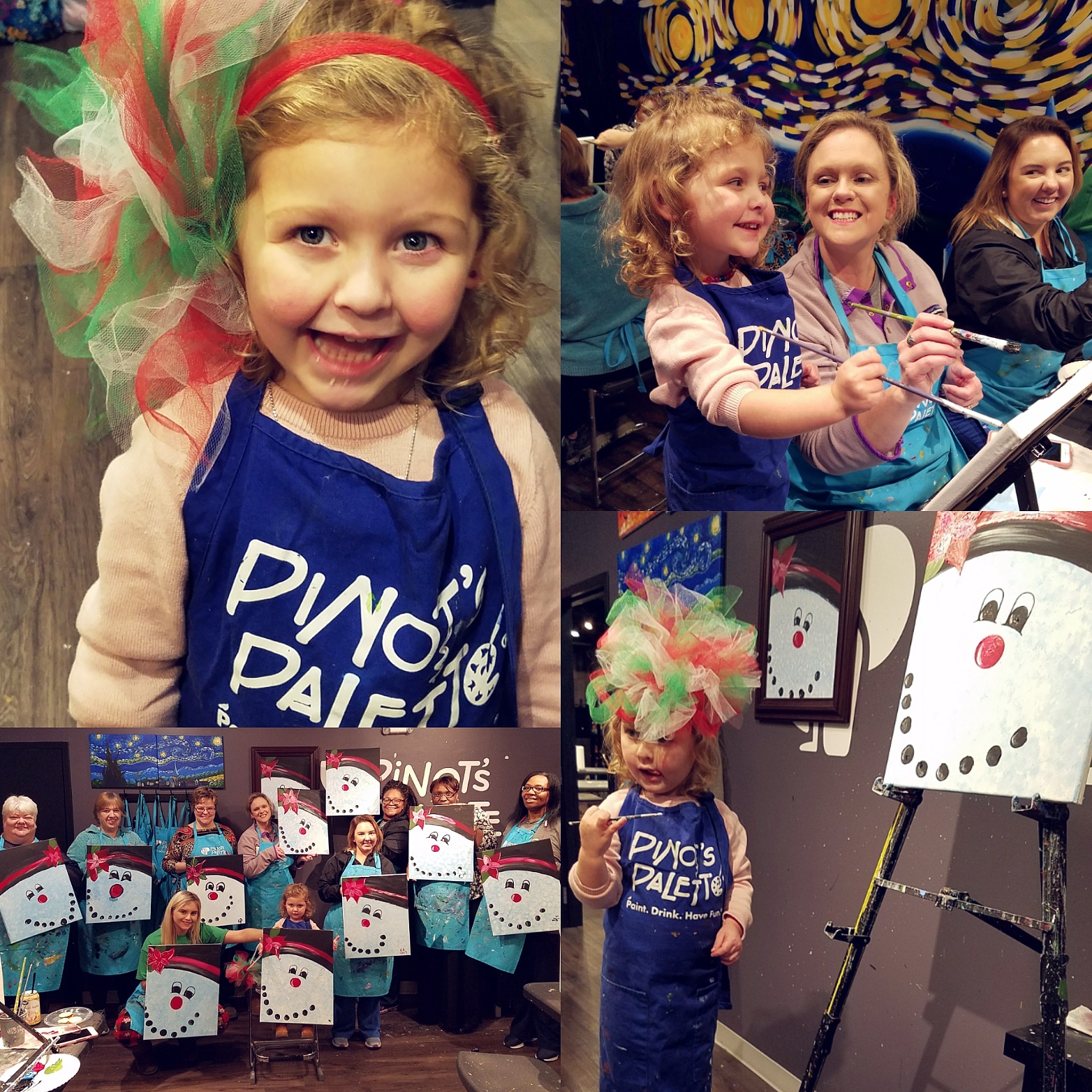 We love celebrating one of a kind painters that know how to have a great time in our studio. Meet our Painter of the Month: little artist Callie! She was a part of a work holiday party and left an impression on the studio instructor.
Miss Callie made sure everyone was having a great time by being so energetic. She even made the front of the room her dance floor and battled the instructor! One of bows from a gift turned out to be a lovely head band for her impromptu dance costume!
On the last step of the painting, she showed everyone how to finish up their snowmen and only needed a little help to reach it! They all followed her lead and the "Frosty's Smile" paintings were all beautiful. Thanks to Callie and the entire St. Bernards PTC group for hanging out with us for their holiday party!!