DIY Paintings Headboard!
Make your own home decor headboard made of your beautiful paintings!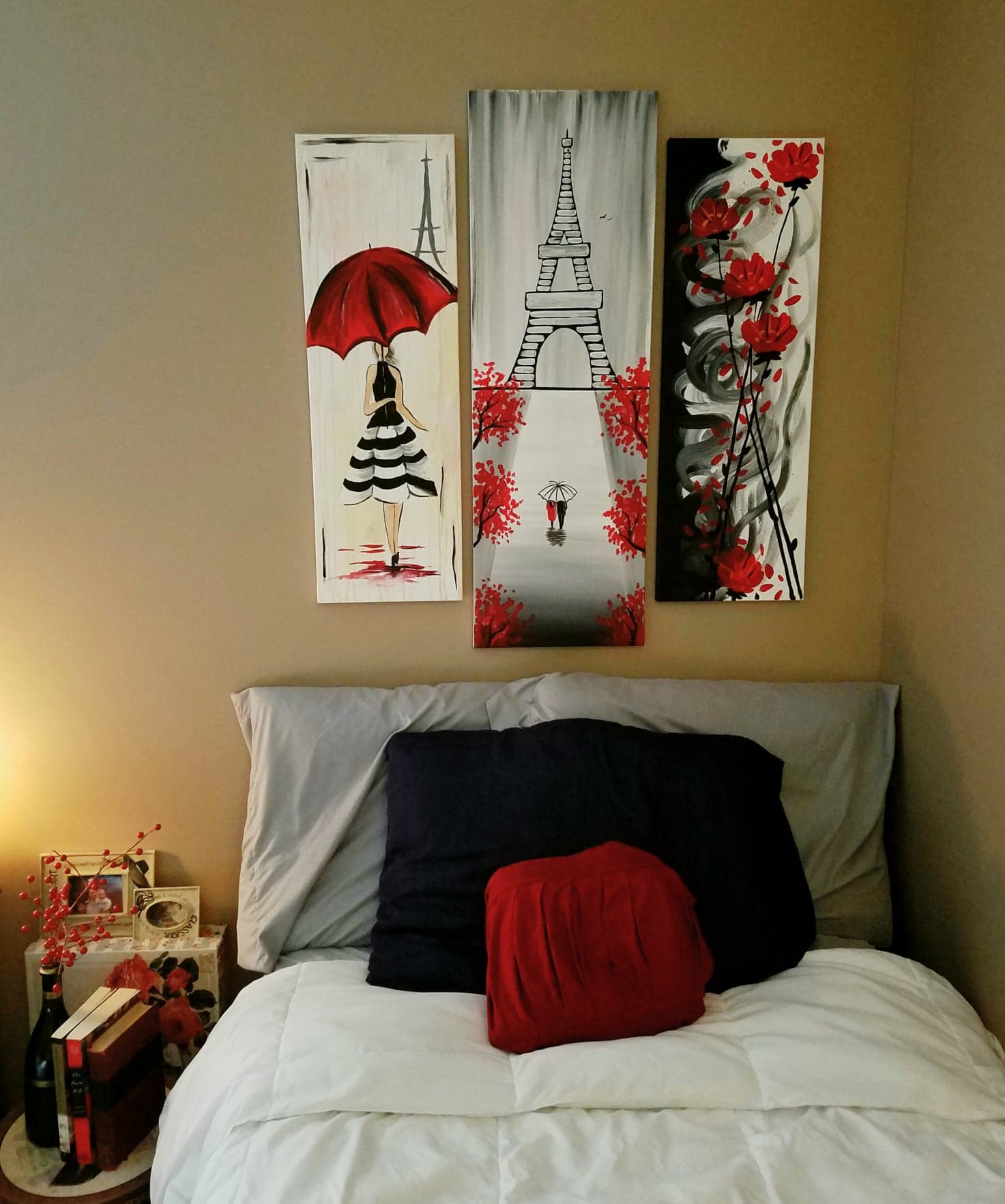 Spicing up your home decor is easier than you think! Instead of buying expensive decorations or furniture, use something you created yourself! Collect similar paintings to make a collage or a large bold one and hang it above your bed!
First, you want to measure the space. Make sure you like the way everything is arranged. You can even use chalk to sketch out the placement or a projector to shine your images as a preview!
Before committing to putting nails in the wall, use thumb tacks and a line up your paintings how you want. We recommend, using a leveler so it's perfectly even. Double check that it's not too low so your bed doesn't damage your art.
There are a few options for hanging. If you decide on traditional nails, use two so it's more secured! Command strips are the best way to change out your decor seasonally. In case you're worried about bumping your paintings, use a hook that can be inserted into the back of the canvas so it doesn't fall while you're asleep.
It's really that easy! Why have a traditional, plain headboard when you can create art as home decor!