5 Ways To Appreciate Your Employees In 2018
Employee Appreciation Day is on March 2nd. Let's talk about some ways you can show appreciation to your employees this year.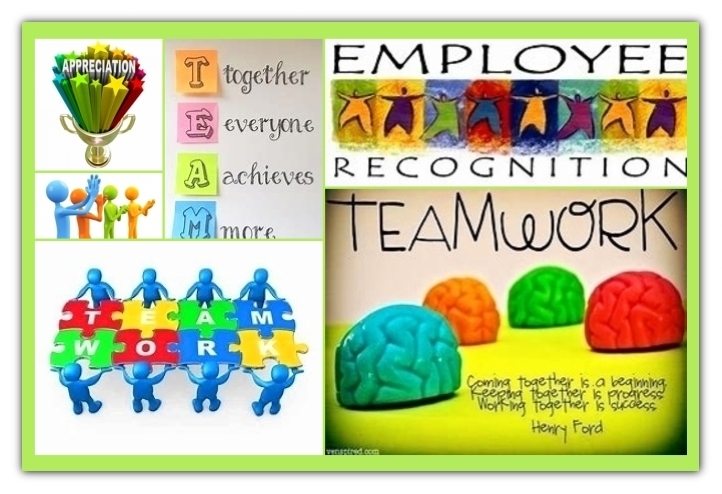 5 ways to show your employees appreciation in 2018.
1. Say "Thank You" - simple words but so undervalued. We often undermine the value of these two simple words but they go such a long way in expressing appreciation in day-to-day functioning. A simple "Thank You" between coworkers, team members or from a boss to their team for a job done well lets people know that that their efforts have been appreciated. Grand gestures aren't often required, but, if you want to go a step further, read on...
2. Plan an employee appreciation lunch/ dinner. Give your team/ department the opportunity to bond outside of the workspace over a shared meal. Or even if you choose to order in, everyone feels special with a warm meal catered just for them.
3. Show your employees appreciation with gift cards/ gift certificates and a little thank you note. A little gift along with a small note goes a long way to make your employees feel valued and special. And if you want to make them feel extra special - give them the gift of an experience of a paint and sip session at Pinot's Palette! They bring in their favorite beverage and snacks and enjoy an instructor-led art session - no experience required! Truly no better way to show appreciation!
4. Plan a team-building outing at Pinot's Palette. The BEST way to create lasting memories! We have quite a few award-winning team building ideas that we can incorporate into a painting session for a truly unique team bonding experience. Ask us about the one that will work best for your team/ department. Relax, unwind and rediscover your team in an informal setting outside of your workspace. Short on time or unwilling to travel? We can bring the p-ART-y to you!! We maintain an impeccable track record of professionally hosted offsite corporate events. Find out more about planning your next teambuilding event with us here :
https://www....porate-events
5. Short on time/ budget for all of the above ideas? Bring in some doughnuts or cupcakes to say thanks. A sweet treat goes a long way to express recognition for a job well done.
Pick any one (or a combination) of these five ways to show regard for your team and watch as they double their efforts once they realize their work is being appreciated.
Teamwork makes the dream work!
Have a super successful 2018!