Summer Art Sessions For Teens and Tweens
We bring back our summer series for older kids who are too cool for "summer camps". Designed for ages 11 and up these art sessions are held every Friday afternoon.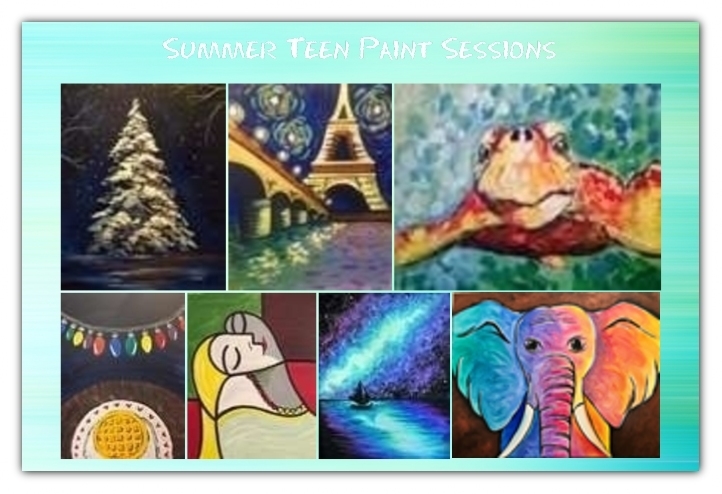 Through summer, every Friday from 3-5pm we will explore an artwork in terms of color theory, painting techniques and brushwork. Our young artistes will then create their own masterpieces to take home!
Our Friday sessions from 3-5pm are aimed at providing teens and tweens with a fun and insightful time as they paint their own masterpiece. A new project every Friday. New insight into colors, Color Theory, brushwork techniques, art history and a plethora of art information without seeming like a regular art class... all they are doing is painting a great, fun painting!
Watch them discover the artist within this summer with our creative teen/tween sessions....
While these session are set up for older children, younger siblings are always welcome to attend. Please contact the studio at 770.783.1783 or johnscreek@pinotspalette.com for more information.