Spring Art-Ventures 2019
Staycationing this Spring Break? Worried about the littles spending too much time on screens? We have the perfect solution! Spring Art-Ventures 2019 provide the perfect way to keep kids (6-12 years old) screen-free and thinking creatively. 3 hours of creative fun - a painting, craft and games based on the theme of the day.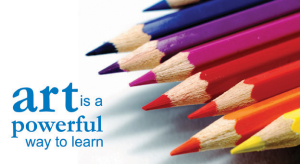 Here's what we have going on the week of Spring Break.... kids can join us for one day or for them all.
Monday, April 1st, 10am-1pm : Princess Sparkles (Dragon option available for boys)
https://www..../event/302389
Tuesday, April 2nd, 10am-1pm : Dinosaurs In The Mist
https://www..../event/302390
Wednesday, April 3rd, 10am-1pm : Spring Fox
https://www..../event/302391
Thursday, April 4th, 10am-1pm : Wild Monogram
https://www..../event/302392
All camp days are priced at $45/person.
EARLY BIRD DISCOUNT : $10 off each session. Any Spring Break Camp day only. Use Code EARLYBIRD19 . Valid only till 03/23.
SIBLING/ MULTI DAY DISCOUNT (for camps) :
• For 2 : BOGO 10% OFF use code 2BOGO10JC
• For 3 : BOGO 15% OFF use code 3BOGO15JC
• FOR 4 : BOGO 20% OFF use code 4BOGO20JC
Discount can't be stacked. Only one discount code can be used per reservation.
We also have 2 family fun sessions over the weekend...
Friday, April 5th, 1-3pm, $25/person : Funny Bunny
https://www..../event/302393
Saturday, April 6th, 3-5pm, $25/person : Edge of Space and Time
https://www..../event/311098