Meet the Team! Kate
Meet Kate!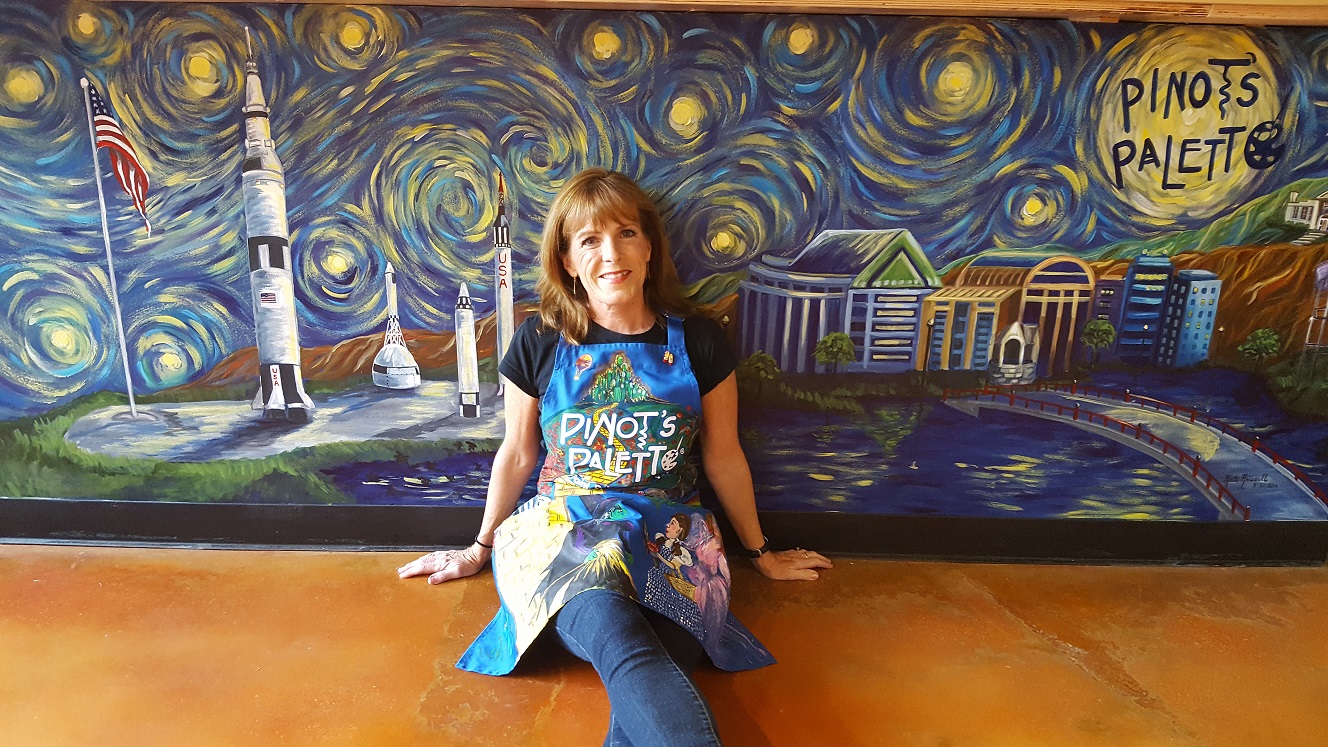 Kate recently moved to Huntsville after living in Germany for three years. She grew up in Pennsylvania in a large, creative, theatrical family. She started painting in acrylics at a very young age then moved on to oils at age 13.
She studied studio arts at Indiana University.
She is married with four grown children and two granddaughters. While raising her children she did crafts, sewing and painted murals. She is also very involved with the theater and is a costume designer and an actress.
She was inspired by Van Gogh after visiting the museum in Amsterdam. She loves the loose brushstrokes of the Impressionist style. She loves meeting new people and helping them to "think outside the box." "Teaching others to do what you love is very gratifying. Life is an adventure and we should make each day a Masterpiece."
So many of you have enjoyed some of her work already in case you did not know she is the one that created "Starry Night Over Huntsville"! Which was taken from this mural you see in her blog photo, so when you are enjoying looking at your rockets thank Kate!