2-Year Anniversary
We made it another year!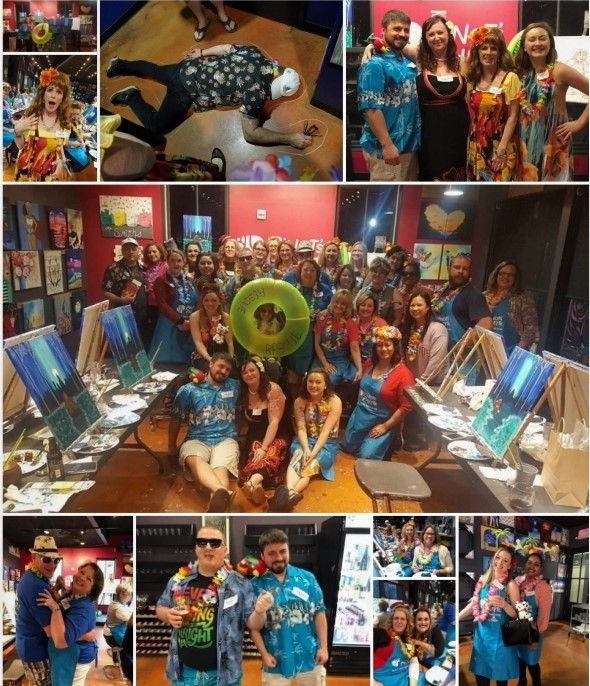 Last month we hit the awesome milestone of 2-years open, painting and sipping the night away in The Village of Providence! We celebrated with some of our Connoisseurs and we repaid them by murdering one of them! First let me explain what a Connoisseur is. We have many many loyal painters that we love and appreciate and love seeing them come in the door, but when you reach Connoisseur level, you become family! Connoisseur level is reached when you have attend our painting events at least 25 times in a year, and I swear some of them make Connoisseur level it in 6 months, no problem!
So back to the event! We decided to do a murder mystery, mystery painting! What all that means is not only did we decide not to tell anyone what we were painting (they had to trust us) but we also wanted to throw a twist in there by making them solve a mystery as well. As we munched on some BBQ and drank some delicious cocktails we had to follow the clues and learn who murdered one of our painters! In the end he recovered and lives to paint again, and everyone went home with a beautiful painting and great memories!
Cheers to another year and adding to the family!