A Nod to The Beloved Bob Ross
One of the people most often given a nod in our classes by staff & guests alike, is the well loved & ever popular, Bob Ross!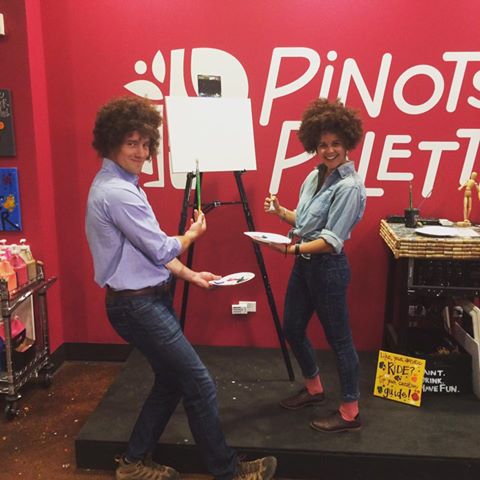 Many of our artists grew up watching and learning from Mr. Ross & happily share their learned knowledge & skills during our classes. We have learned, over the years, that our guests love his work just as much as our staff (and sometimes come in costume).
In our studio, your canvas becomes your universe on which you can create what you desire. Our staff will guide you step-by-step in the painting of the day, but we NEVER limit your creativity & will help you as much as we can! It's your canvas to take home and enjoy, but most importantly, the experience is about having FUN!
If you've been enjoying your share of Bob Ross on Netflix with his happy trees, now's a great time to come out and try your hand in our studio and practice your happy little tree technique among friends and wine!
"Maybe in our world there lives a happy little tree over there." - Bob Ross