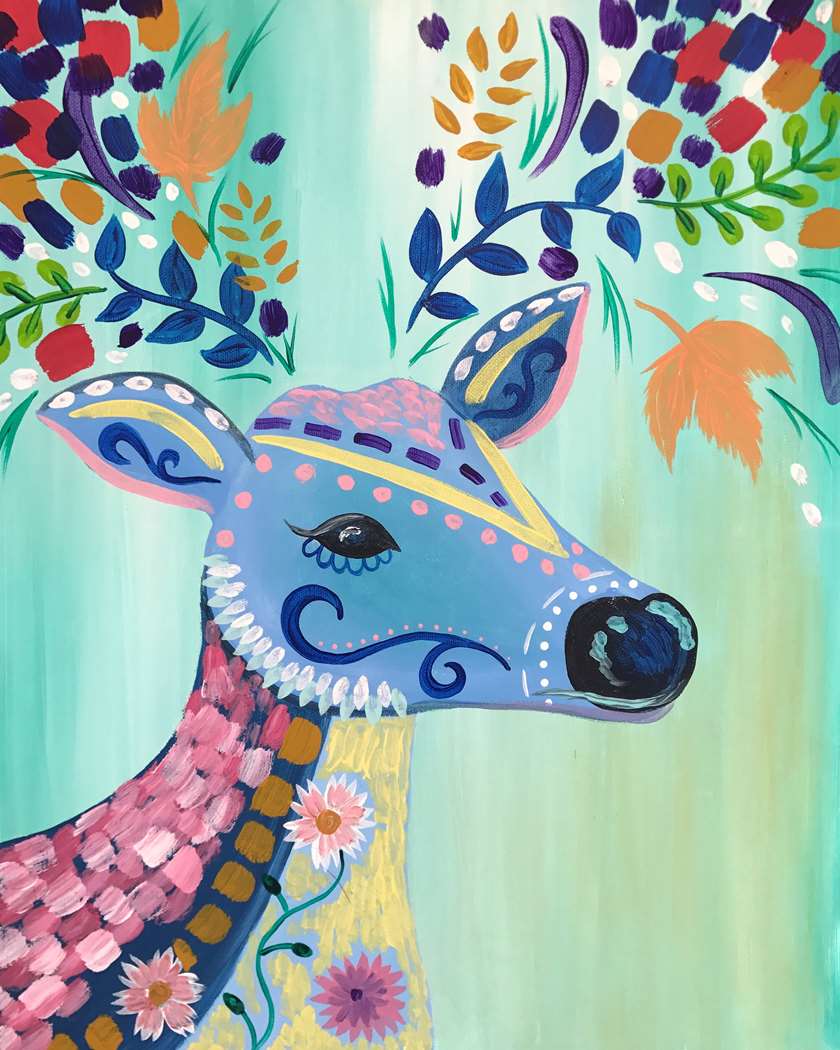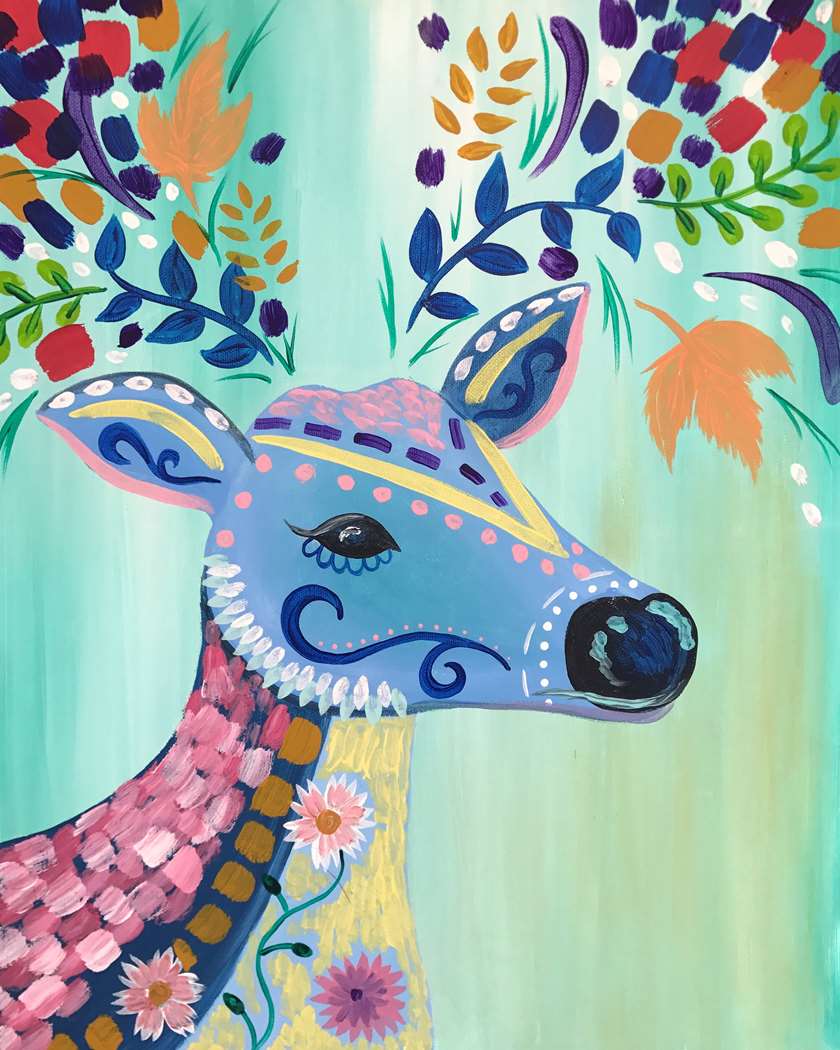 Quite Fawn'd of You, my Deer
Saturday, November 10
2:00 - 5:00PM
Learn more
The stag is the king of the forest, the protector of all other creatures. For the native tribes of North America, the deer was a messenger, an animal of power, and a totem representing sensitivity, intuition and gentleness. May the king of the forest delight your eyes and your home.
Ages 10 and up. Guests ages 10 through 17 must be accompanied by an adult. All individuals in the studio must purchase a seat. No spectators are permitted unless it is an adult accompanying a minor.

Note: We are not a BYOB. For your convenience and enjoyment, we offer a reasonably priced selection of quality wine and regional craft beer for ages 21+, as well as sodas and complimentary bottled water.

Feel free to bring whatever food you'd like to enjoy during the event! Plates, napkins, and utensils are provided.