Yoga Class??
Wine Glass/Yoga Class?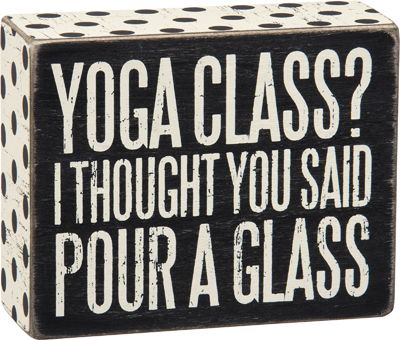 I know the title alone has probably made some yogis furious. (Particularly those who believe drinking alcohol should not be part of a healthy life or a path of seeking spiritual enlightenment.) Thankfully, neither is judgement of others — and for some of us, that means that the occasional glass (or 7) of wine/beer/vodka etc. is part of keeping us sane.
We're not talking about having a raging blinder out on the town where you black out and can't remember how you got home — we're talking about drinking mindfully and in moderation.
Here's a list of times when blowing off yoga for a couple of drinks may just be in your highest good:
1. It's Your Birthday
2. You've Just Had A World Changing Dramatic Event
3. Because It's Fun
#yogaorwine #yogaclass #wineglass #Pinotspalettegoodyear #paintsiphavefun
Enter your contact info and request details below, and we will contact you with details about your private party!