4 Reasons To Let Your Kids Paint
Our Spring Break Kids Camp is the perfect time to make a positive change in your child's life! Here are 4 Reasons why painting is such a fabulous addition to your family's routine.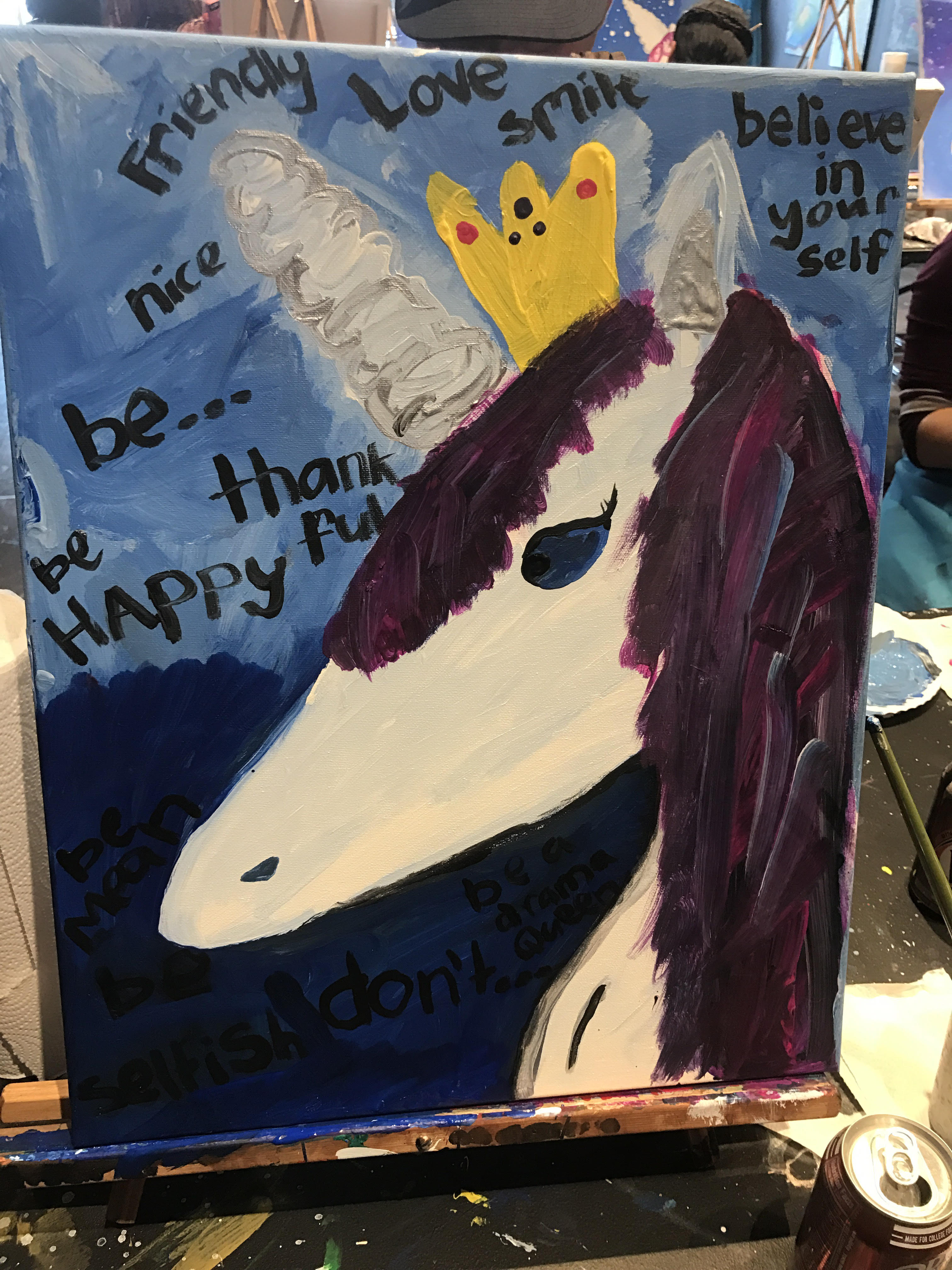 1) Painting is a form of expression. Becoming confident in displaying their feelings through painting encourages children to express themselves in other ways as well. This helps them have a creative outlet for their emotions early on so they are not struggling with this concept as they get older.
2) Painting is a wonderful tool for a child's development! Not only does it help improve hand-eye coordination, but it also does wonderful thing for both sides of the brain! Painting, especially in youngsters, unleashes creativity which comes from the right side of the brain. The more analytical left side of the brain is simultaneously used to help with the processes that go into transferring ideas onto canvas. By using both sides of the brain, your child is creating a bridge which allows them to use their brain to its highest potential.
3) There are also several educational benefits to painting. Most paintings are just a simple breakdown of colors and shapes. Once learned, children can learn how to utilize these shapes to make their own inventions. They are also encouraged to experiment with color mixing and texture creation.
4) Painting in groups is a wonderful tool for socializing! When children come together it helps them develop vital social skills that they will need later in life. When painting, they begin to interact by sharing ideas, giving advice, and learning how to give constructive criticism to their peers.
You will be absolutely amazed by the talent and creativity that your young painter is capable of. Most importantly, they will be filled with an overwhelming sense of pride.
Join us now through March 18th for our Spring Break Kids Camp Painting Parties from 2:00-4:00 PM! We do kid's birthday parties as well. Call 972-495-0555 or click the "Private Events" tab for more information!
Share Reserve A Seat Here! | Book Your Kid's Next Birthday Party!