Take Home Painting Kits
Get ready to create a masterpiece at home! While our physical location is closed, we are continuing our creativity with "Cabin Fever" take-home paint kits!!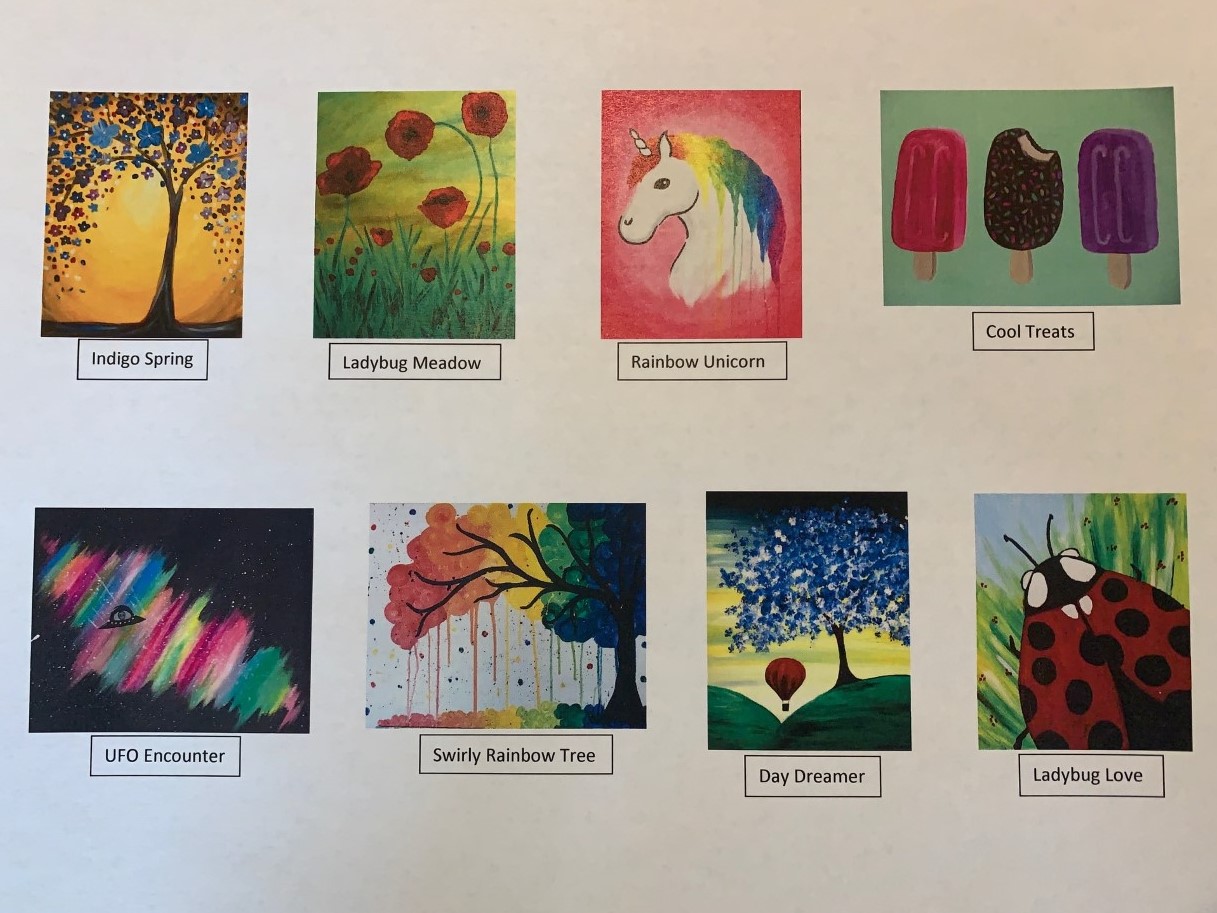 HOW do I purchase a Cabin Fever Take-Home Kit!?!
It's Easy!...
- Pick one of the paintings above. When you register, put the name of painting(s) in the "special seating request" box. This will let us know what kit you'd like. Then just show up at the studio on Saturday 3/21 between 12pm -5pm. Come to the open doors, one at a time at the door please, let us know your name and we'll set your kit on the table by the door. Super easy and the kids are going to love it!
A tip to view the original finished art for reference...google the name of painting, like this..."indigo spring pinots palette" then you can click on the image and see better detail and color as you work:)
We recommend you lay down & tape newspaper or garbage bags on a flat surface to prevent paint from getting on important things and lay your canvas down. Wear an old shirt or a kitchen apron. Follow the step-by-step instructions we created just for you! Let your creativity shine, have fun & if you're feeling up to you, SHOW US! We would love to see all of your beautiful masterpieces whether you tag us on Facebook or Instagram.