Why You Should Drink Wine Out of a Real Wine Glass
Paint. Drink. Have Fun. It's at the heart what we do at Pinot's Palette Fort Lauderdale. As a BYOB, you bring your favorite wine and we provide the wine glasses. We listed the reasons real wine glasses make a difference.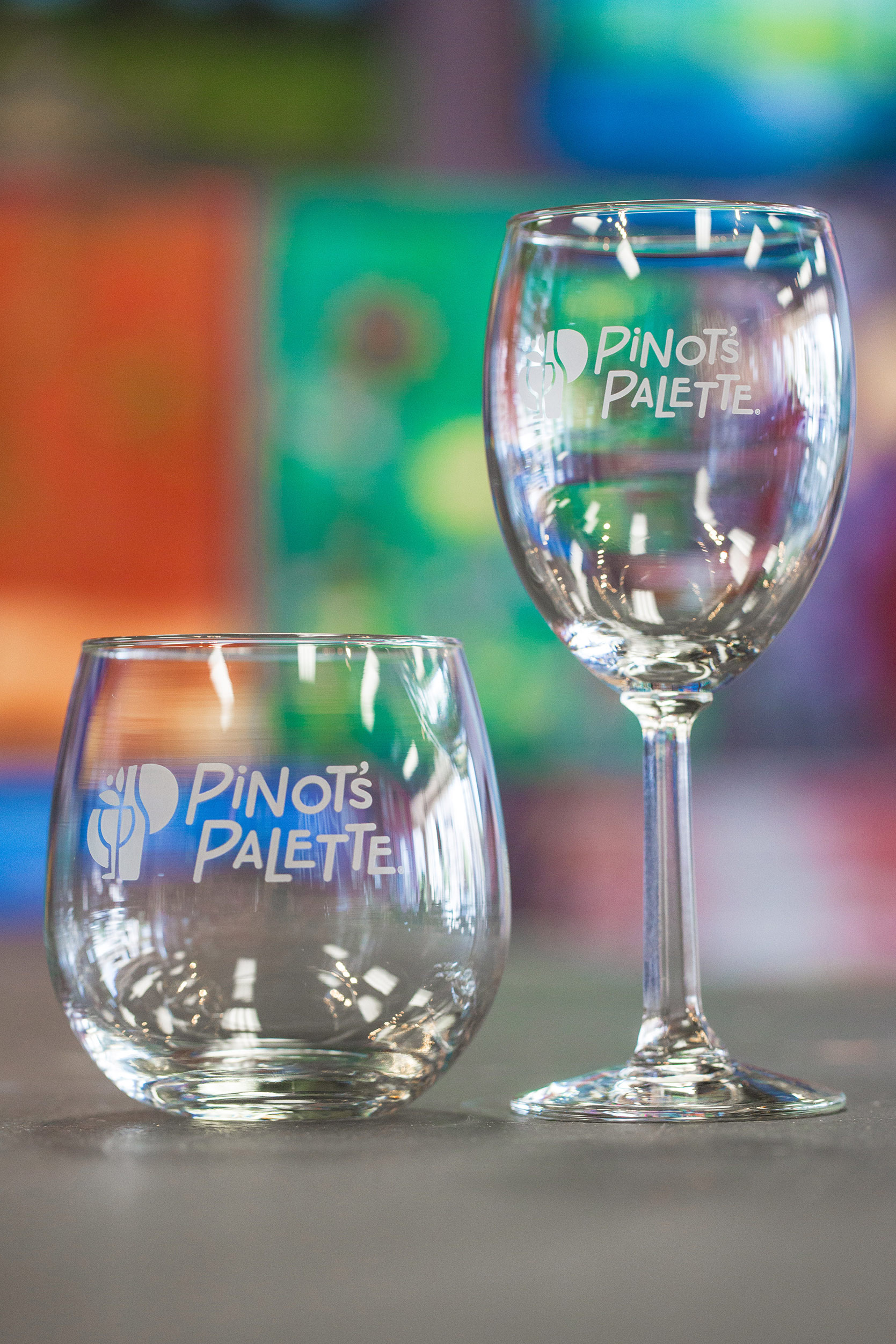 GLASS VS. PLASTIC: NO COMPARISON
As a material, plastic is porous and contains chemicals. It interferes with the aroma and the flavor of wine so much that it makes the wine taste blander, more vinegary and tarter than it really is.
Styrofoam, as you can imagine, has similar problems. Even if you don't immediately recognize the "off" taste, your taste buds will tell your brain what's going on, and you may find that you're not in the mood for a second or third cup.
WINE GLASS VS. CUP: IT'S ABOUT MORE THAN GOOD LOOKS
The shape of the average plastic cup or drinking glass is one-dimensional. Wine is anything but one-dimensional (even $5 wine).
A tumbler-style cup or glass doesn't allow the aroma of the wine to reach your nose, which "flattens" the taste of the wine. Go eat your mom's chocolate chip cookies with your nose pinched. It's sad, isn't it? You might as well have bought stale vending machine cookies.
The curvy shape of a wine glass is what projects the aroma into your nose and saves you from that disappointing, pinched-nose experience. There's a lot of cool science that goes into designing the perfect wine glass, but for most of us, all that matters is that we're drinking out of any wine glass.
OUR PROMISE TO YOU
For all of the reasons above, Pinot's Palette - Fort Lauderdale commits to providing real wine glasses to its guests at every Paint and Sip party. It's one of the details we believe puts an upscale twist to your paint & sip experience.
Enter your contact info and request details below, and we will contact you with details about your private party!