Mastering the Art of Team Building – With Art
The experts say there is an art to building a good team. At Pinot's Palette Fort Laurderdale, we believe a good team is built with art.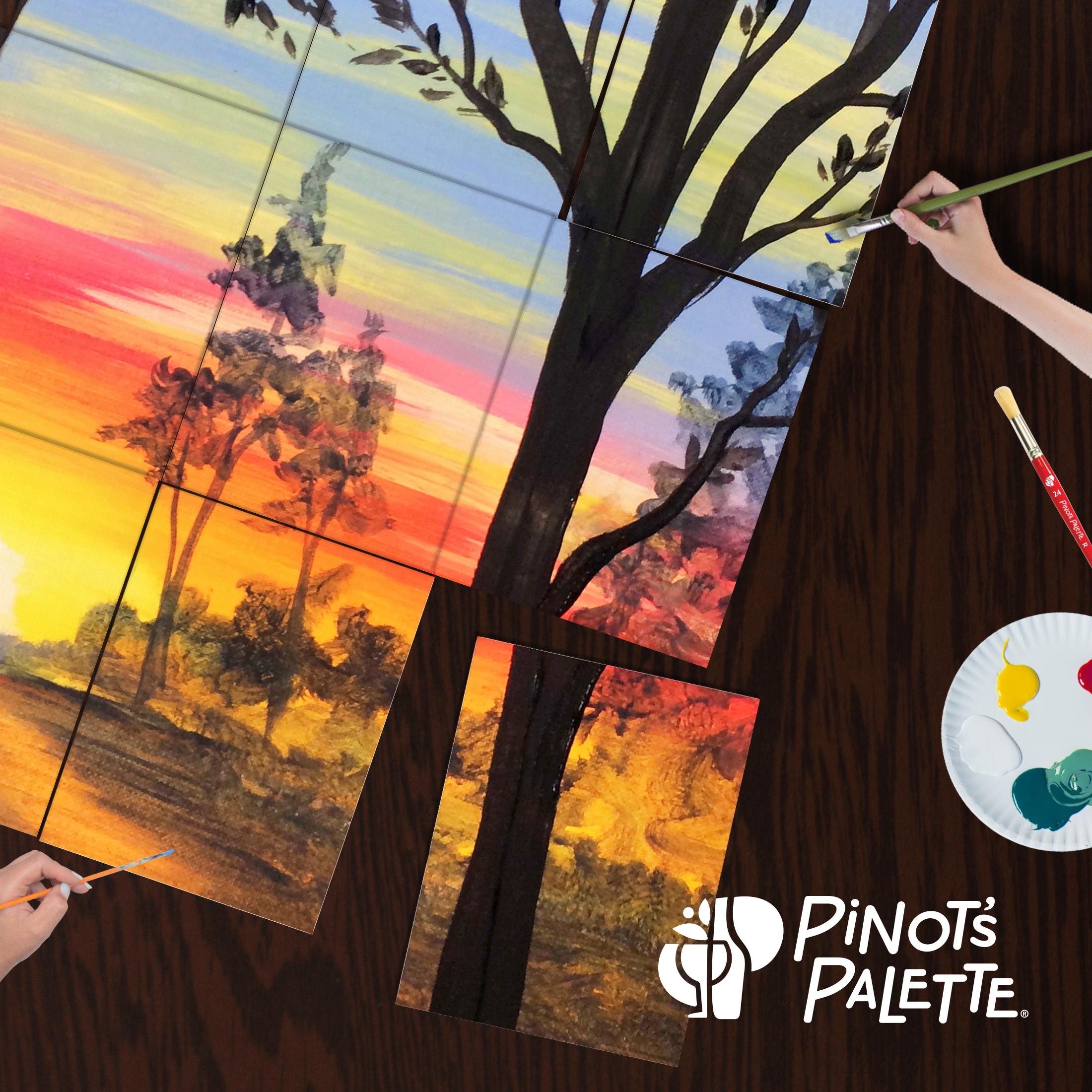 Team building is one of the most important investments you can make. It builds trust, fosters communication, and increases collaboration. But not every team building event is effective. The company picnic can be ruined by rain and someone always falls during trust exercises.
Our "no art experience required" guided painting parties are designed to spark collaboration and leave your team inspired and ready to create. They also provide hidden benefits: Painting encourages the brain to work in new ways, stimulating creative thinking and problem-solving abilities.
Do you want to focus on working as a team?
*Collaborative Painting - Everyone in the group contributes to a large 3 x 4 ft painting.
*Jigsaw Puzzle Painting- Each painter completes a portion and when canvases are combined, the full image is revealed.
Do you want to keep your team on their toes?
*Mystery Painting - Our artist takes you through the painting step-by-step. The catch is no one knows what the finished painting looks like.
*Musical Painting - Paint one step, then move to a different seat to continue on to the next step.
Forget the "Teams" and focus on the Fun!
*Individual Paintings - This is the Pinot's Palette original format. Everyone in the class paints and personalizes their own painting with the help of our artists' step by step instructions.
A one-of-a-kind night.
*Custom Paintings - we work with you to design a custom painting for your team.
At Pinot's Palette Fort Lauderdale we take the stress out of planning for your event.
*We provide aprons and supplies
*Wine buckets, ice, and glasses
*Music of your choice to set the tone
*Highly trained artist to guide the painting
*Three catering recommendations will be provided
Let us arrange the Fun and the Food!
*Choose one of our corporate event packages for an all-inclusive experience.
Boost your team's creativity with a one-of-a-kind team building event. Our paint parties spark collaboration and leave your team inspired and ready to create.
Enter your contact info and request details below, and we will contact you with details about your private party!