I'm Not Creative - So Why Try?
Don't be intimidated by painting at Pinot's Palette! These are classes for all - even those who "can't paint" or "have no idea what they are doing." It is not only about the ART, it is also about relaxation and socializing. It is about the journey from a blank space to a completed masterpiece that you did yourself!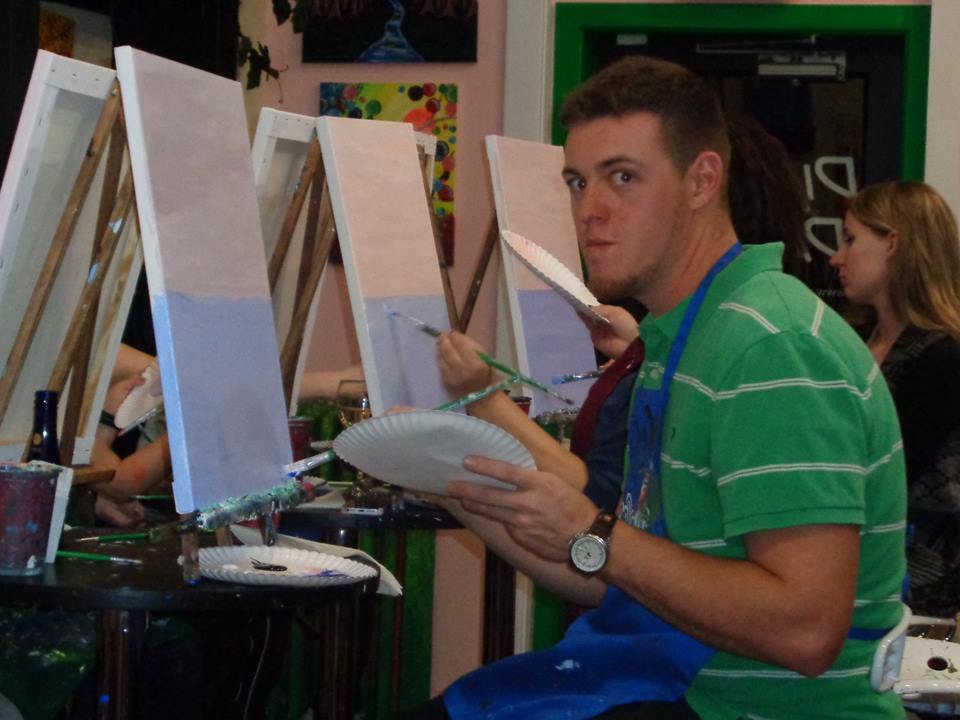 I'M NOT CREATIVE – SO WHY TRY?
Painting, like most creative endeavors, can be intimidating even for the most experienced. Does artistic talent and skill come to someone "naturally," or through time after time of trial and exertion? It is a difficult thing to determine. In children and adults alike, one person could find it easy while the other may be overwhelmed by the task of creating their own picture.
There are those who expect to be perfect immediately and cast off years of others experience by imagining it's all luck, fortune, and "natural" ability. However there is a place for a determined practice and there is plenty of room for the art of fun!
Of course like all things, we want to practice that which we are good at. Yet, how can we let our playful side show up when the judger inside is always there to shoot the playful one down? "That's not good enough!" It says. "That looks terrible!" It taunts. "I'm not creative. So why even try?"
Even though you may think that, deep down you also know your playful side wants out!
Art and creation and anything that entices you is worth the hard work! It's also worth looking silly, imperfect, and flawed for! As an artist I have thrown away paintings and painted over paintings that I have worked hard on time after time again. Like all things, continuing with positivity and perseverance -- and yes, that playful part of you -- you can grow and create the results you want!
So next time you're in a Pinots Palette class remember to thank your judgmental side for giving you that critical eye. And while you're at it, invite your playful side to take lead, to allow you to smile, listen to the music, delight in the colors, take deep breaths, acknowledge your growth and risk doing something you haven't mastered… yet!
You can learn in each class and improve bit-by-bit, step-by-step; becoming a better painter and creator each time!
Don't forget: there is a beautiful balance between the playful acceptor and the discerning judger within you.
See you painting!
Brittany
Fort Collins
Pinot's Palette