Open Studio
Open Studio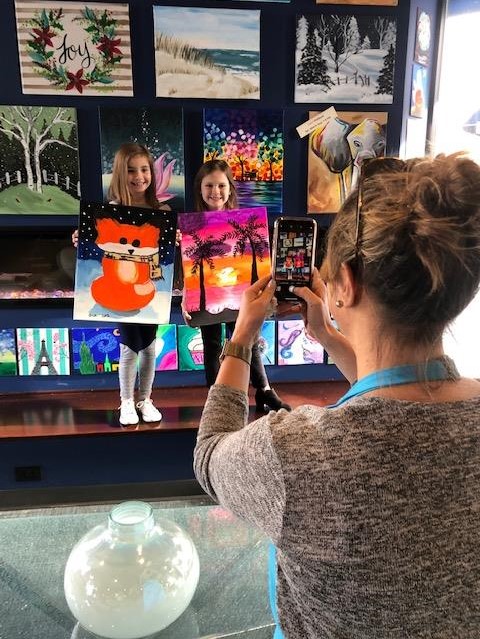 OPEN STUDIO is a SELF-GUIDED painting session where you can come into the studio and paint whatever you want! We supply a comfortable well-appointed studio along with your canvas and all painting supplies. We provide detailed written instructions studio paintings or you can let your imagination run wild and paint whatever comes to your mind.
Our customers find it a perfect event-style for families, individuals, friends, couples or groups who want to create completely different masterpieces, virtually anyone who just needs a creative release! Open studios are laid back and fun. Customers are free to bring their own snacks and beverages. Open Studio is a BYOB event.
There is no age limit for Open Studio, but parents must remain in the studio at all times. This is a great time to bring in your younger kiddos as there is no set pace to the event and they can create as fast or as slow as they want during the time frame. Whenever they're done & ready to go, that's it, you can take them, along with their masterpieces, and be on to your next adventure for the day!
New events are added regularly. Check out one of our studios' calendars to find a time that works for you:
EXTON ~ Main Street at Exton Studio: 484-254-6810
https://www..../exton/events
COLLEGEVILLE ~ Providence Town Center Studio: 610-285-9190
https://www....eville/events