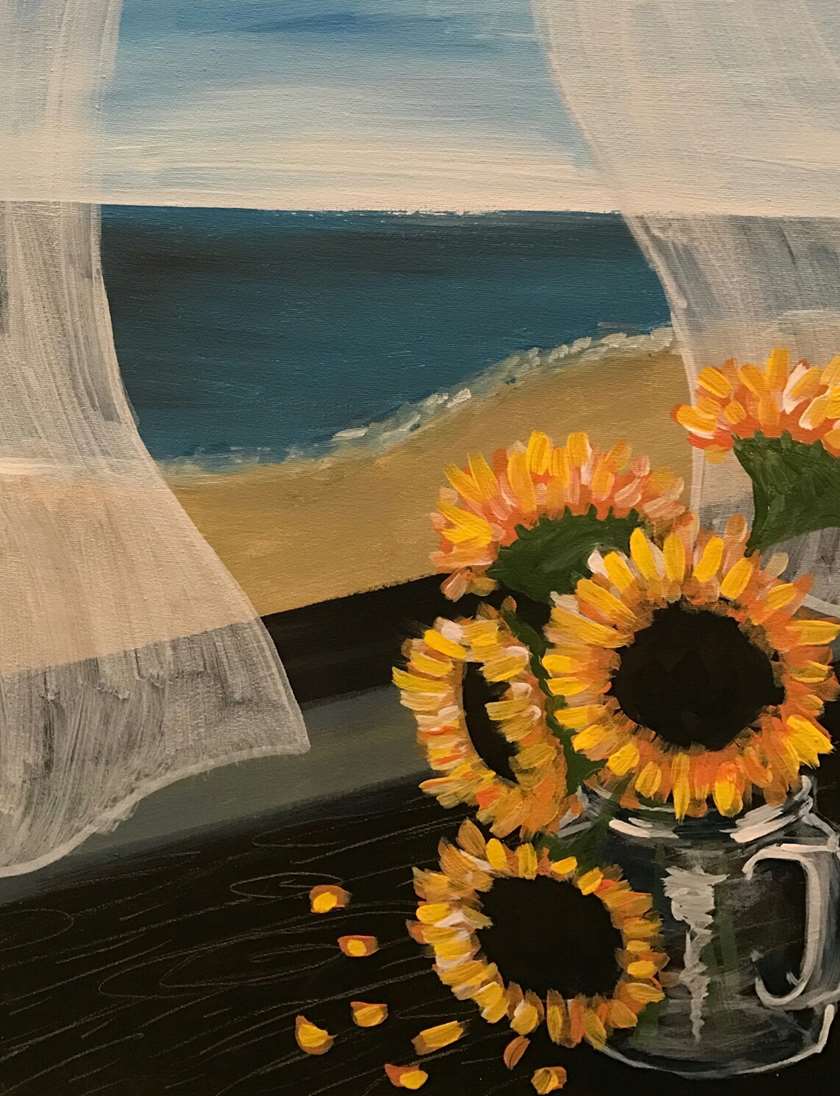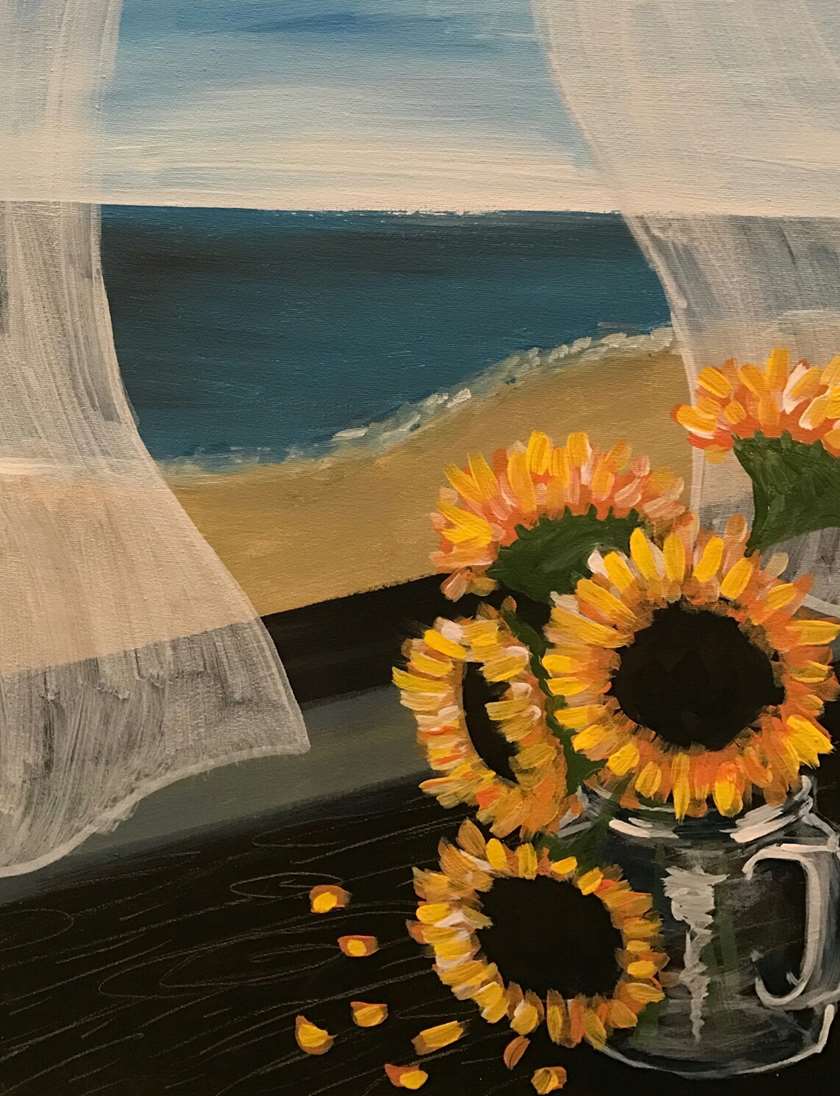 Sunflowers by the Seashore
Saturday, May 27
7:00 - 10:00PM
Join waiting list
Whatever the season, sunflowers always have a way of brightening up your day...even if it's at the sunniest seashore.
Join us at this three hour class for the price of a two hour class!

We welcome all guests 18 and over to come 30 minutes before the scheduled class time. So come early, grab an apron, mix and mingle and get ready for a good time. We have a wide selection of wine, beer and cocktails for you to enjoy and you are welcome to bring snacks/food to enjoy any time during class.