Create Some Dorm Decor At Pinot's Palette!
It's that time of year.......... back to school! Time to get a new wardrobe, bookbag, school supplies, and more! We've got some painting classes coming up that are perfect for back to school at any age!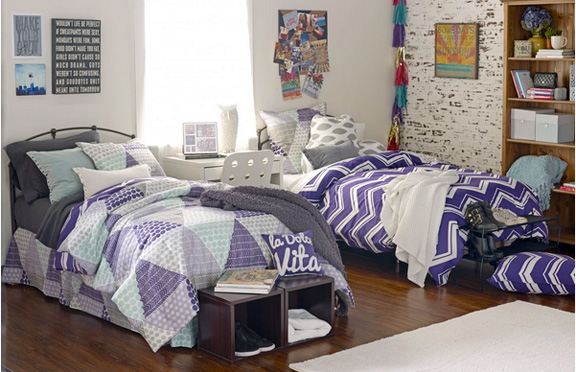 If you're heading to the dorms this year, that means you'll need a lot of things for your room! From bedding and desk supplies, to wall decor, you'll be wanting to make your living space represent you with style and interest. You'll be spending a lot of time there, studying, meeting new people, and entertaining from time to time, so why not make your room comfy and stylish?!! Come in to Pinot's Palette, Edwardsville, and create a beautiful painting to lively up your blank walls!
If you're a college-bound student, you may be eager to create some personal artwork for those boring, basic, white walls in your dorm. Separate yourself from all of the other kids who will be hanging 'Twenty One Pilots' posters and #hastagoverrated themed-things everywhere and be original! Have people gushing over your work and maybe even asking you to create some for them! Come in to our studio to paint with friends and family and make some, right away!!!
*Ages 18+ are allowed for Friday and Saturday classes
Perhaps your the proud parent of the college-bounds and want to create something special for them before sending them off to school! Paint a masterpiece for them to hang in their dorm! They'll always think of you, each they look at it! It's such a special and unique gift and very practical, as well!
Grab the family and come see us!
Some of our upcoming classes:
*(For tropical dorm decor or painting preferences):
8/17 (7-9pm)- "Some Beach"
9/1 (7-9pm)- "Sunset Cove"
*(Other landscapes):
8/10 (7-9pm)- "Serenity Pond"
8/12 (7-10pm)- "Sunset Over The Water"
8/19 (7-9pm)- "Late Summer Lavender"
8/24 (7-9pm)- "Sunset Breeze"
8/26 (7-10pm)- "Spanish Sunset"
*(Florals):
8/20 (2-4pm)- "Peaceful Posies"
8/31 (7-9pm)- "Jeweled Branches"
((Be sure to check out this special class, as we're painting on two 10"x10" canvases!
https://www....-paintandsip-
__________________________________________________________________________________________________
BACK TO SCHOOL, (ages 7+):
Maybe you and your kiddos aren't quite ready for college (I'm sure you're thinking, "Thank Goodness!".......)
Why not get the whole family together for a fun painting class before the chaos of back to school and typical weekday schedules start?!! We have some classes, specifically for the kids, as well as some that are for the whole family!
Little Brushes kids classes (kids, 7+):
$25/painter
8/16 (6:30-8:30)- "Swimming The Sea"
Family Day classes (ages 7+):
*family day is only $25 per painter!
8/19 (2-4pm)- "Bamboozeled"
8/26 (2-4pm)- "Sassy Snail"
Wherever you fall on the "Back to School" spectrum, we're here for you! We'll give you a place to have some really fun times together, painting and spending time with one another as summer comes to a close. Painting will help you relieve some stress and enjoy a fun night out with friends, while you have a glass of wine and listen to some tunes. Unleashing the creative areas of your mind is always a good thing, so take a few hours and join us while we" "Paint. Drink. Have Fun!" at Pinot's Palette in Edwardsville!!!
19 Dorm Room Tips That'll Get You Organized:
https://www....Y#.ce2X0K1N1A
Stylishly Gorgeous Dorm Decor:
https://www.dormify.com/
Best Places to Shop For Dorm Decor:
https://www....r-dorm-decor/
101 Back to School Tips (for kids and parents):
https://www....-parents/amp/