Pinot's Palette Featured on The Today Show
SUPER EXCITING NEWS: Pinot's Palette in Stamford, CT, had the pleasure of having a very special guest in their studio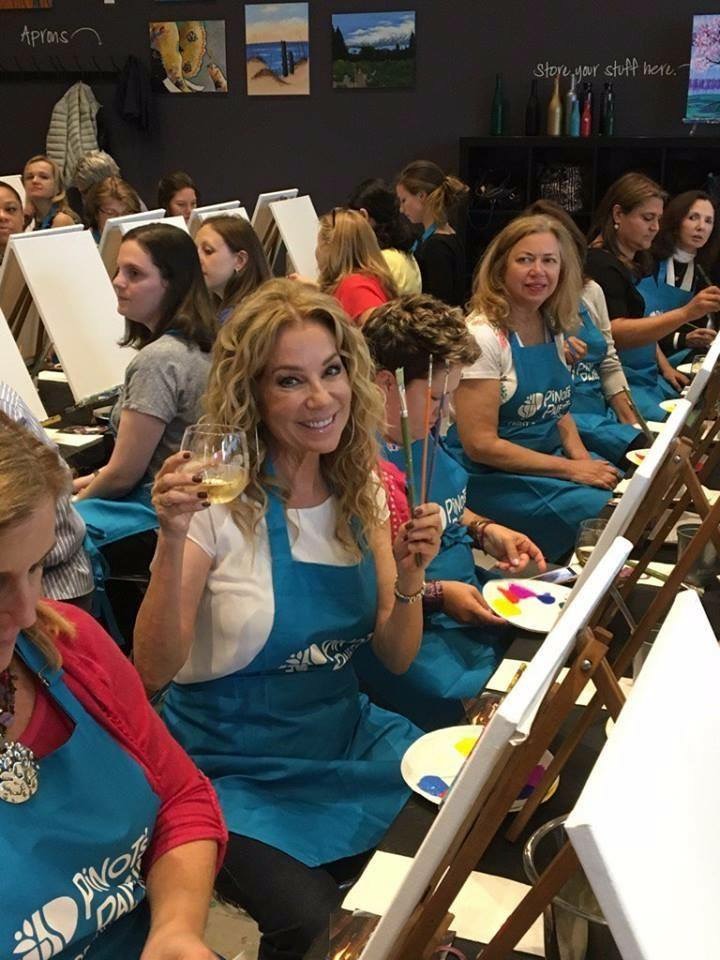 None other than Kathie Lee Gifford was in one of their painting classes a while back and was eager to share her experience with the world! On 'The Today Show', the morning show she hosts with Hoda Katob, she told viewers about her night out with Pinot's Palette!
Kathie Lee gave a shout out to Pinot's and said she had a wonderful time! She said she loved sipping wine throughout the class and had a wonderful instructor walking her through the painting, step by step!
She even held up her masterpiece for all the world to see! (*check out her painting on the link, below)
We think she did a wonderful job and is the perfect example of someone who has never painted in a paint and sip studio like Pinot's Palette! It's incredible to hear people as they come into the studio, say how they "can't paint" or "haven't painting since they were little," and then see what they've created at the end of the class! They are always thrilled to see that they actually could paint with a little guidance (and maybe a glass of liquid encouragement, or two).
If you haven't been to our studio, come on by and see what it's all about! We have so many return customers in this business and always hear how much fun they had in class!
We hope to see you there!
Cheers!!!
*click on the link below to see the segment and Kathie Lee's beautiful painting!
**you can also check out our site, listed below, for more information, our calendar of events, and to sign up for a class!
Share See Pinot's Palette on 'The Today Show' HERE! | Sign up for a class with our studio!!