Create a Fun and Colorful Planter This Summer!!
Summer is in full gear and we're in the mood to create some bright and fabulous crafts!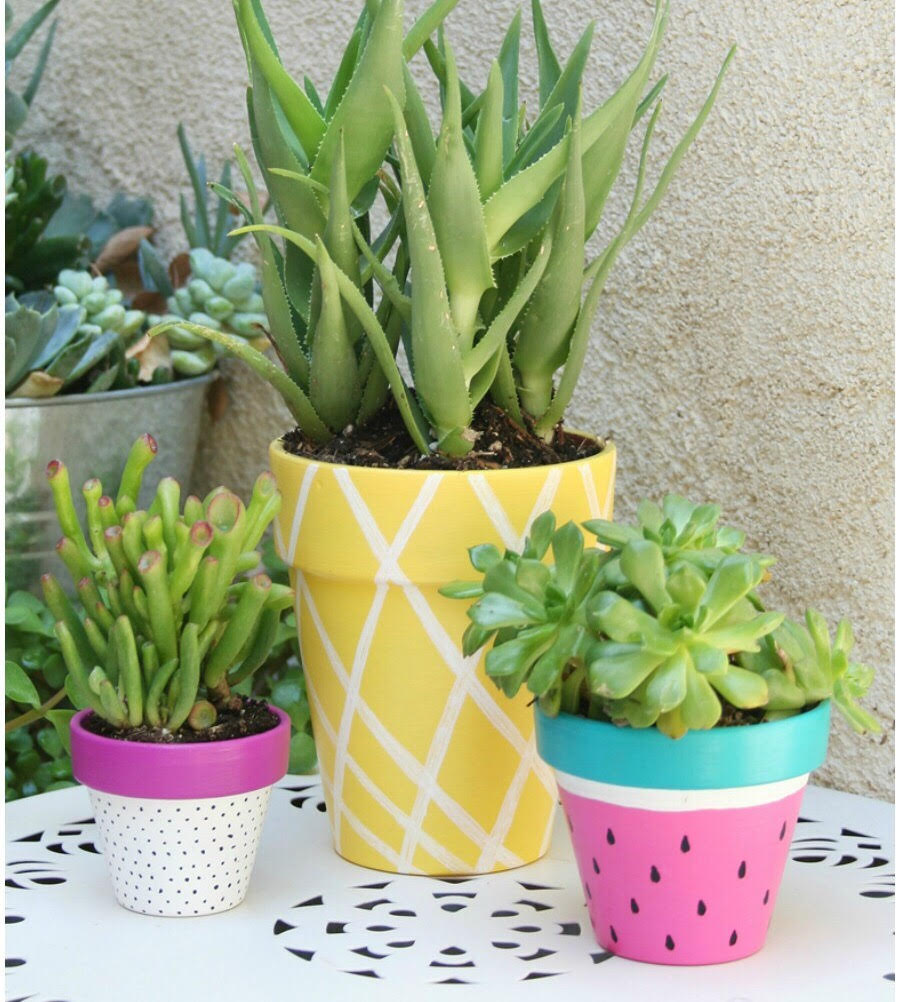 We found a super easy tutorial for these amazing DIY terracotta planters and had to share them with you!
This is a perfect summertime project with minimal (and totally affordable) supplies and it's something that you can actually get use out of! You'll be able to create them to match your decor or have fun with any endless combination of colors and patterns! With just a few supplies, a little time and imagination, this is a truly unique and functional craft that'll have your friends and family complimenting you over and over!
Not only are these planters a fun way to dress up a boring yard or adding some color into your home, they make great gifts as well! Remember them for a housewarming gift or as a hostess gift when your friends host the next BBQ!
The best part of all---- this is such a great project for you and friends to do at a get together OR for the kids to help out with on those long summer days, while they're out of school! The tutorial suggests using paint and markers for the designs, but the sky's the limit! You can get extra creative and add on some 3-D elements, such as stones or marbles to add extra pizzazz!
We hope you enjoy this wonderful summer craft (which... by the way... can totally be used throughout the entire year- think of all the amazing designs you could create for Fall decor!!!).
If you LOVE tapping into that creative side of your brain, come on in for a painting class with our studio! Painting, wine, and music with friends and family??!!! What's not to love? Sign up on the link below, or call or email our studio for more information or to sign up, if you prefer.
Enjoy your Summer crafting and we hope to see you soon!
Share Fun and Colorful DIY Planters! | Sign up for a class with our studio HERE!