Summer Interns
What makes a great place to work? We can probably agree that one of the most important things would be the "culture". Certainly co-workers and bosses factor in too.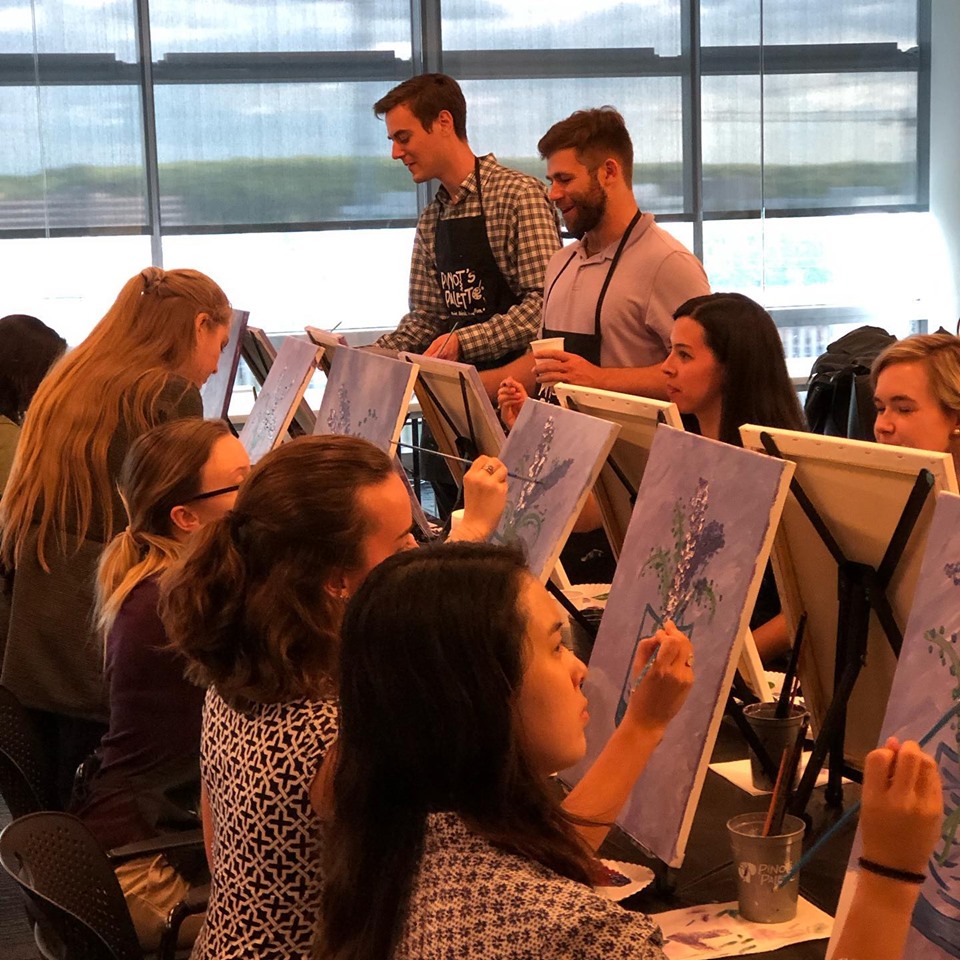 The DC metro area is home to many large, medium, and small businesses. And we are now going to be home to Amazon! Attracting the right employees is so important. Many Gov Con/ tech firms in the Dulles corridor, for example, have to compete for the limited number of cleared and qualified employees.
The deciding factor for candidates isn't always money. Location, pay, benefits, etc... and many articles have been written about the changing workforce. Gone are the days where someone graduates from school and stays at one company until they retire.
This makes the company's culture one of the most important factors for attracting and retaining the right employees. All of this leads me to offering an idea to be a great company to work at and be productive too.
A paint & sip team building (or other fun and creative options) is a fantastic way to:
1. reward your team of interns
2. get the team together for organic social bonding
3. have the whole team working together on something outside of the normal routine
We recently hosted Walmart Labs group of interns for a fun event. This was the 2nd annual such team building. It was great to see a few return from last year. I overheard someone say, last year I was an intern, now I am full time as of last week!
In May we painted with Appian a few times. It was not planned, but 2 different teams within Appian scheduled their events on the same day. We deemed it "Appian " day here. One event at our studio and one with our Mobile studio, bringing the art and fun to them. Both teams really enjoyed the change of pace, and more than a few, mentioned that they weren't really that excited about painting, because they "couldn't even draw a stick figure". Well, needless to say, they were surprised at how much they enjoyed it, and the shared experience has helped to create a strong bond with each other.
Imagine working for a company that makes team building fun!