Wine and Beer Cheese Pairings
If you're looking for a wine or beer that pairs well with your painting snack, we've got you covered!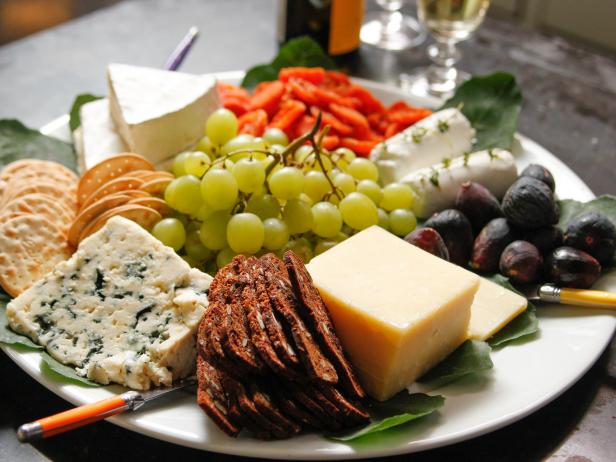 We sell local craft beers from Confluence Brewery and wine and cider from Jasper Winery. You're always welcome to bring in your own beverages to drink while painting or you may choose to purchase your drinks from us! If you've brought something to snack on while you paint and you're not sure what it would pair well with, we can help! The following is a description of our wines and beer and some cheese pairings.
Edelweiss - Jasper Winery
This is a slightly sweet yet crisp white wine, with refreshing flavors of citrus and green apple. This wine pairs well with blue cheese or aged Gouda.
Seyval Blanc - Jasper Winery
This dry white offers refined aromas of lemon, melon, and honey, with a rich and creamy texture and pairs well with Cheddar, Gouda, Monterey Jack, Muenster, Parmesan, and Swiss.
All-Night White - Jasper Winery
This white wine is soft and sweet with flavors of freshly picked grapes and honeysuckle. Sweet whites are great wines to have with finger foods, and meat and cheese platters including soft goat cheese, and/or triple crème cheeses like Brie.
Behind the Shed Red - Jasper Winery
A robust dry red, Behind the Shed Red is a medium-bodied red blend with blackberry and plum aromas, concentrated fruit flavors, and an excellent finish. This wine consistently pairs well with blue cheese and other pungent, soft cheeses like Gorgonzola. Additionally, Monterey Jack, provolone and even melted Swiss cheese.
Front Porch - Jasper Winery
This is a fresh and flavorful semi-sweet rosé with savory aromas of strawberry and red cherry. This wine pairs well with goat cheeses.
Lucy Lane - Jasper Winery
This red wine is delectably sweet with a smooth taste and rich Concord flavor. Lucy Lane pairs well with cheesecake or dessert.
Farmer John's Multi-Grain Ale - Confluence Brewery
A refreshing, wheat ale, it features a base of barley malt along with a large portion of wheat malt, a small dose of rye malt and un-malted oats, corn and wheat. Lightly hopped with English East Kent Goldings hops chosen for their subtle, earthy qualities and finished with locally grown, Iowa Saaz hops for their sweet, floral essence to create a beer that's light in body and color, with a velvety texture and an aroma as sweet as a freshly cut field of hay. Farmer John's captures the endless bounty of Iowa in an easy-drinking, wheat ale. This beer pairs well with soft ripened cheeses such as Brie and Camembert.
Des Moines India Pale Ale - Confluence Brewery
This IPA has a balanced mix of medium body, lighter color and plenty of malt flavor to balance the massive hop impact. Citrusy and piney hops from the Pacific Northwest offset the robust malt flavor of the two-row barley and medium crystal malts. IPA beer pairs well with medium or sharp cheddar cheese, Parmegiano Reggiano and Blue Cheese.
Capital Gold Vienna-Style Lager - Confluence Brewery
Full-bodied and malty, yet approachable with a honey-like sweetness and just a hint of toasted malt, it's a brew that satisfies nearly any palate for any occasion. This beer pairs well with mild cheeses such as Havarti or mild cheddar.
We hope to see you Paint. Drink. and Have Fun with us soon!