Fun With Your Team
Team building can actually be fun!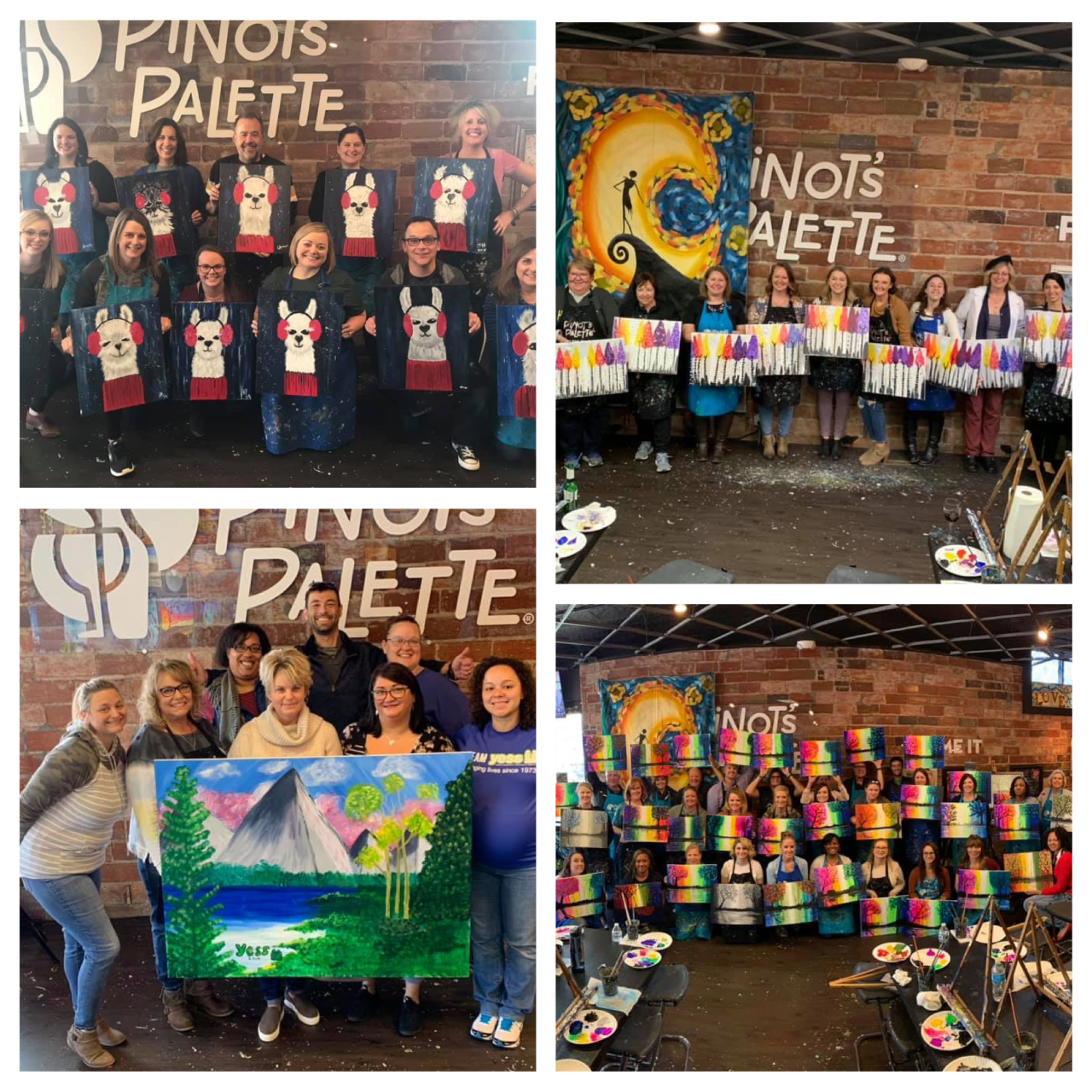 Painting with your team is a great stress reliever and is a way to get to know your coworkers on a different level outside of the workplace. At Pinot's Palette we offer several different options for you to get creative with your team:
**Mystery Painting**
Paint and sip while practicing trust and focus. Follow our artist's directions without knowing what the finished painting will be!
**Traditional Paint & Sip**
This option is all about socializing. Our professionally trained artist will guide everyone step-by-step to create the selected painting.
**Jigsaw Painting**
Your team works on individual canvases, but must work closely together to make sure their canvases line up to create a mural.
**Collaborative**
A fun addition to galas and auctions! Guests contribute to a large shared canvas throughout the event. An artist is on hand to assist.
**Musical Chairs**
When the music stops, so do you! Team members move from canvas to canvas, creating shared works of art.
**Self Guided**
Guests paint a small canvas at their leisure, using printed directions. Great activity if your group needs more time for mingling or presentations!
Your group is always welcome to bring snacks and beverages. We do not sell/serve alcohol during weekday hours, however, you're welcome to bring and partake in your own adult beverage during that time!