Thoughts at Pinot's Palette
Two lovely ladies in Houston decided to check out their local Pinot's Palette.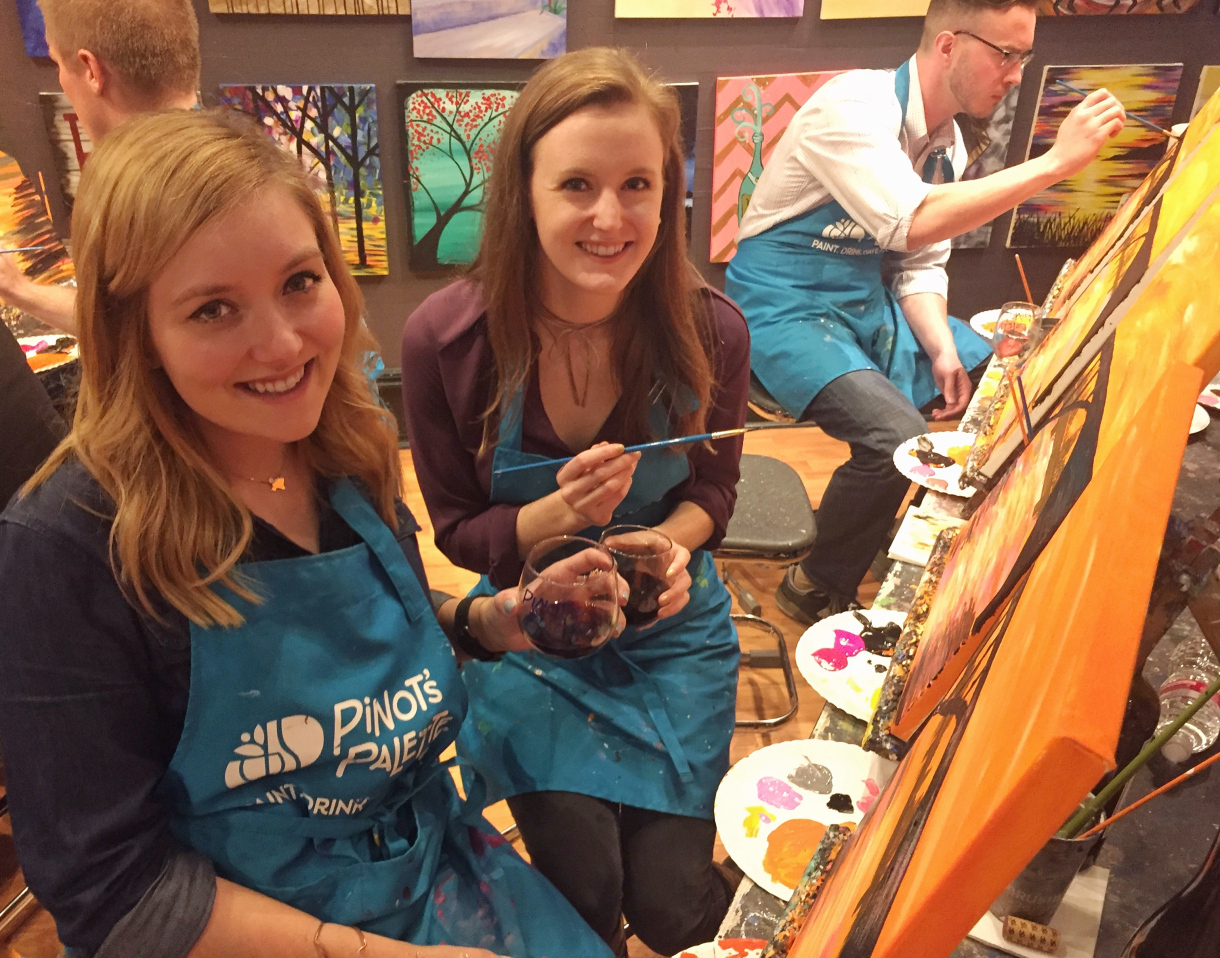 "OK, I'm like really bad at art. Just thinking about creating things scares me and stresses me out. I never doodled cute things — all terrible writings of my name. My mom rarely hung my art — but she did hang her art… because she's ACTUALLY good at art (I currently have two of her pieces in my living room… let's talk later about the role reversal of a daughter hanging her mother's art). I never took a painting class in school. While drinking? Check. On a paint-by-numbers? Sure, why not."
Read the full blog on their blog page
https://itsn...ing-montrose/
Share Thoughts Had Creating a Masterpiece | Come Paint Your Own Masterpiece!