No Experience Needed!
You don't have to be an artist to have fun!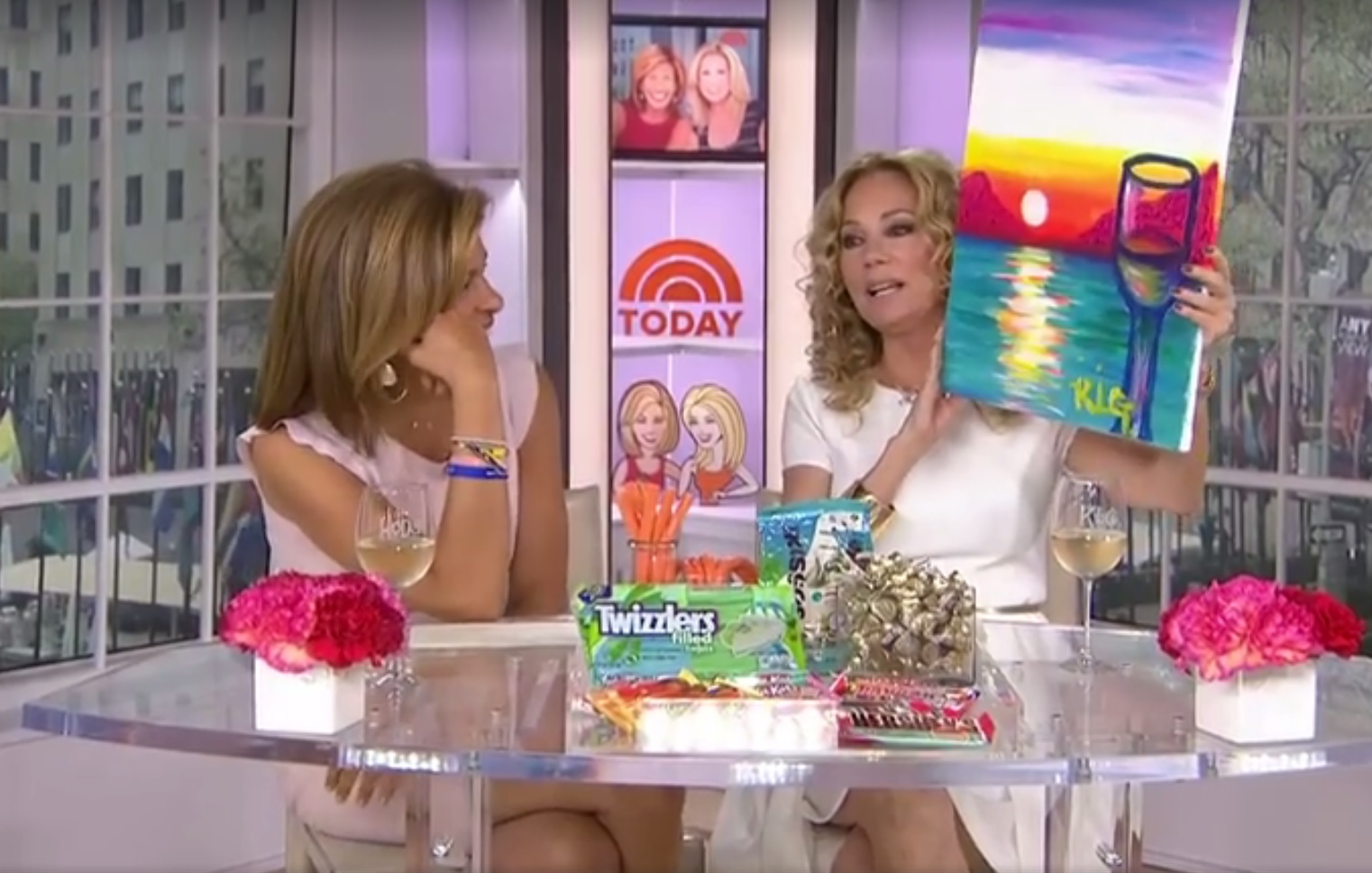 If you watch the Today Show, you'll know that Kathie Lee Gifford recently painted at a Pinot's Palette studio. In true Pinot fashion, Kathie socialized with her favorite bottle of wine and with the guidance of the artist she turned out a fabulous sunset at the end of the night.
To quote Kathie, "This is not a talent; this is following directions".
The Pinot's Palette experience is all about having fun with your friends, listening to good music, drinking your favorite beverage while giving you a creative outlet. Most of us would never claim to be artists, which is why you are given clear, step-by-step instructions to create your own masterpiece.
Watch the Today Show clip!
https://www....070707118382/