Girls Night Out
Isn't it time for a little time with the girls? Winter is waning away, the trees are budding out, the flowers are beginning to bud … and darn it you need a little ME time!!
Girls Night Out
Give the girls a call, start a group text, send out a group email, or do whatever it is your girls do and MAKE A PLAN!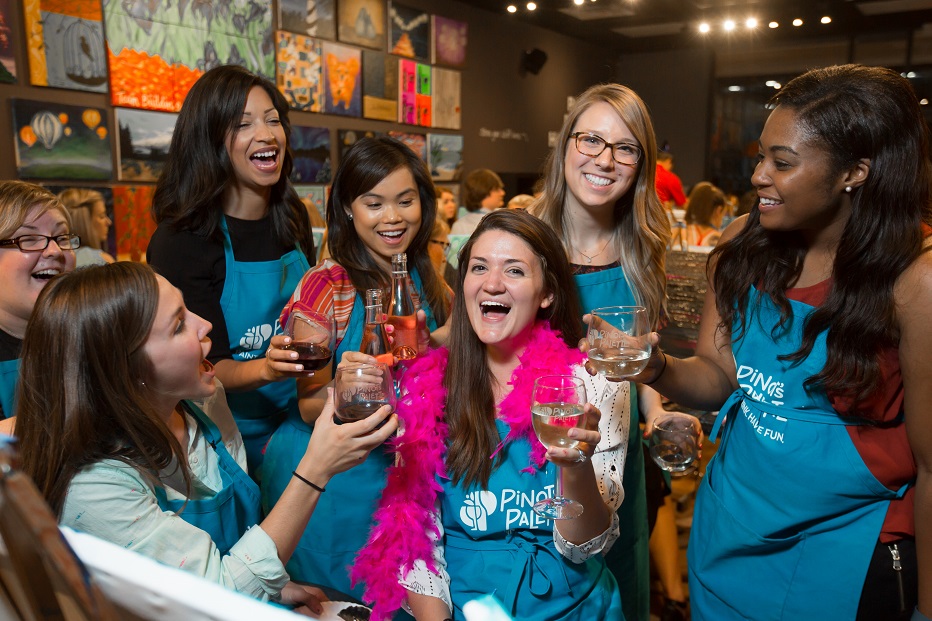 Here's the recipe for a great Girls Night Out:
• A couple of bottles of a nice affordable wine
• The hubs to watch the kids (or your favorite babysitter)
• Some great music you can sing (or even dance) to
• Your favorite gal pals that always make for a lot of laughter and gab time
• A fun and easy-to-do activity to keep you busy while you spend some quality time together
We have some great paintings on our March calendar for you to join in one of our public classes. Our Seating Request feature makes sure you'll all sit together!
Or better yet … why not have a private party of your own where you can pick your own painting and have the instructor all to yourself! You only need a minimum of 8 gals to make that happen in our amazing Skyline Room. You can pick your own date/time that works for your gang.
So if you're anywhere in Cypress, Waller, Hockley, Prairie View, Jersey Village, Copperfield, Fairfield, Coles Crossing, Bridgeland, Towne Lake, New Caney, or the surrounding areas, we are plenty close enough for your next Girls Night Out!
Check out our upcoming events with the button below or give us a call today to set up your private party.