Boozy Pink Lemonade!
Happy Monday! I can't wait to hear all about how you celebrated National Lemonade Day yesterday!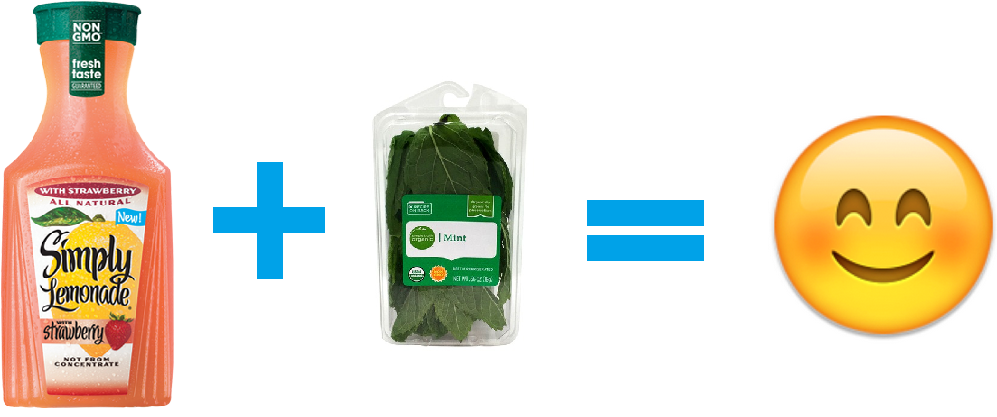 ...Did you forget? Yeah, so did we. But the great thing about lemonade is that you can drink it every day, and no one will judge you! So, to help you (belatedly) celebrate this sweet summer drink, Pinot's Palette Cordova has a boozy, fruity twist on the classic lemonade for you to try. The best part? We're using store-bought lemonade, so no juicing required!
Ingredients
One bottle of Simply Lemonade with Strawberry
10-15 Mint leaves, torn in half
Strawberries, sliced
Vodka
Ice
To Prep:
A few hours before you want to serve your drinks (or the night before, if you're really on the ball), pour off some of the lemonade to make some room in the bottle. Take the mint leaves and place them in the bottle, ensuring that each leaf is submerged. Let the lemonade-mint infusion sit in the fridge until ready to serve. You can gently shake the bottle occasionally to help distribute the leaves.
To Serve:
You can strain the mint leaves out of the lemonade, or leave them in as a garnish. Grab 8-10 glasses and put ice in each, followed by 2 oz. vodka. Add strawberry-mint lemonade on top, and garnish with sliced strawberries. The result is a tart and refreshing pink drink that's great for a crowd!
Not sure what to pair with your lemonade? How about a paint party at Pinot's Palette Cordova? Grab your friends and plan a girls night out! And don't forget Mom—all week, we've got great paintings that you can make with or make for your first best friend. After all the sleepless nights you've given her, it's time for a relaxing night out to paint, drink, and have fun!
Cheers!
Enter your contact info and request details below, and we will contact you with details about your private party!