Let the Kids Make the Most of Summer!
Yes, July 4th is almost here, and yes, that means that summer is flying by fast...but there's still plenty of time to let the kids have some fun!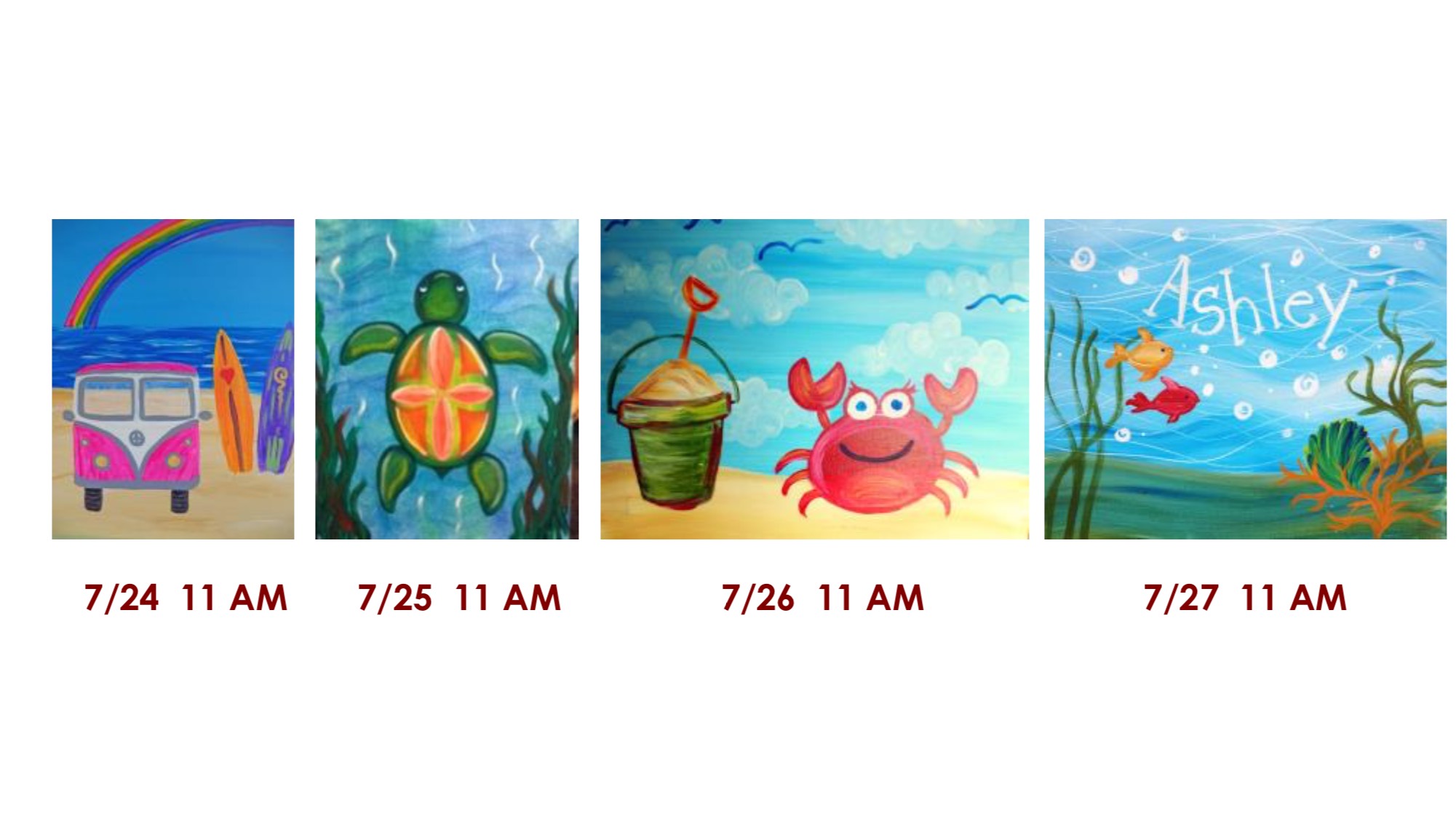 The last week of July is all about the little Monets and Van Goghs of the world here at Pinot's Palette Cordova! If you're looking for summer activities to keep the kids busy (and away from their screens!), bring them in to the studio for some beachy painting fun!
Kids ages 6-12 love painting at Pinot's Palette...we sing and dance to the music, get creative, and have fun! Join us for one day, or sign up for the whole week and let your little artists create a beach-themed series!