5 Themes to Inspire Your Next Girl's Night Out!
Whether you have rowdy kids, a demanding job, or just a very clingy houseplant (or all three!), it's important to treat yourself to a night out with your friends to relax and let loose. If you want your girls' night to include wine, music, and a little creativity, then we know exactly where you need to be! Here are a few ideas to help you and your girlfriends take your paint party to the next level...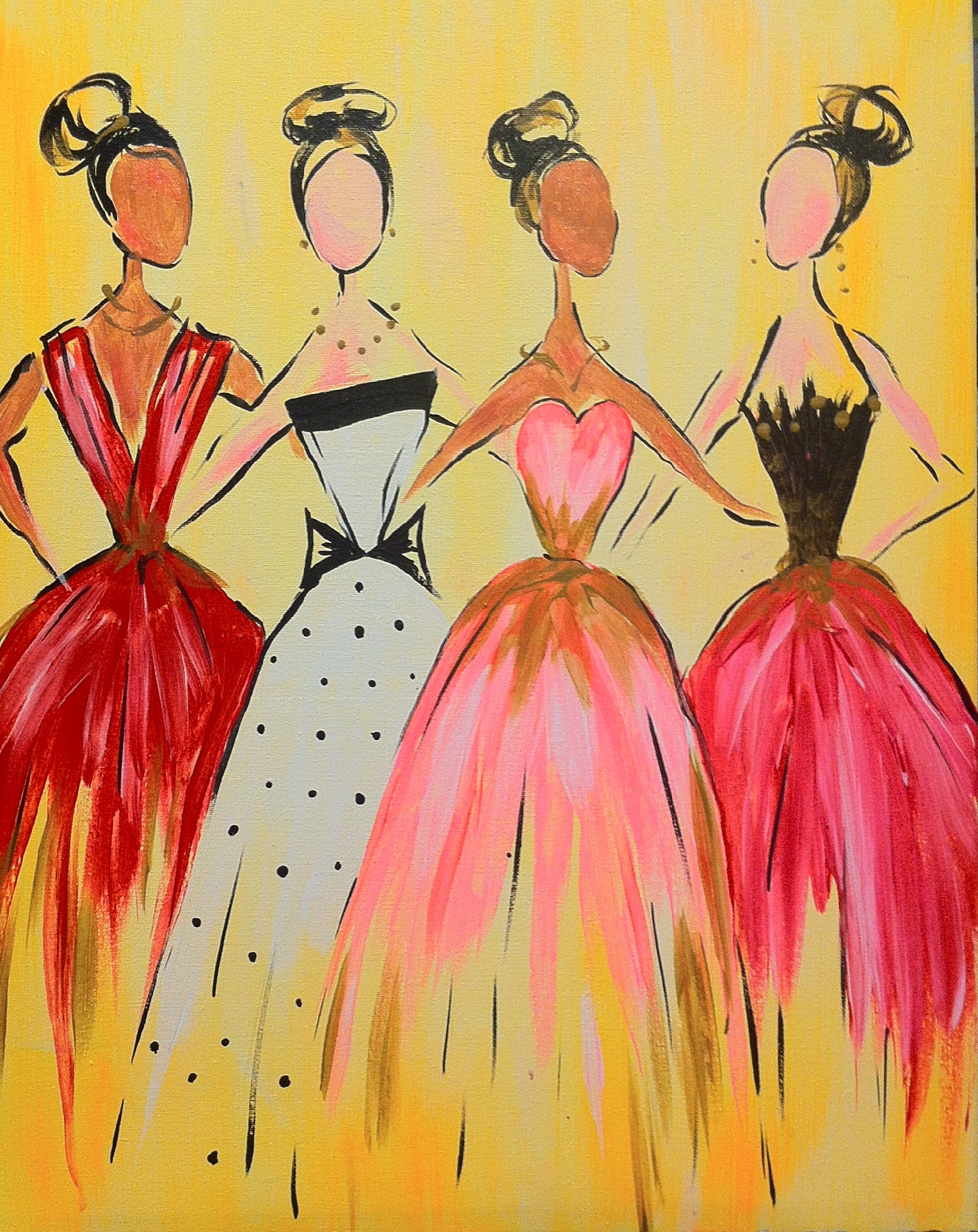 1. Wine Tasting!
We love working with outside vendors to help make your party special, and Pinot's Palette pairs perfectly with your own private wine tasting! Find a sommelier who will travel (or let us recommend a few), and we will work with him or her to set up a tasting in our studio during your painting session. Painting and a wine tasting create the perfect blend for an elegant and fun evening!
2. PJ Party!
If you and the girls need something more laid back, try turning your girl's night out into a PJ party! Bring popcorn, pizza, and ice cream, pair it with your favorite throwback music, and of course wear your comfiest pajamas! Bonus points if you bring your slippers and mud masks to exfoliate while you paint!
3. Custom Painting!
Whether the ladies in your squad have known each other since middle school or since the middle of August, you have your own inside jokes, secret handshakes, and legendary stories. Let us create a custom painting that reflects your best memories , or let us customize an existing painting to help reflect all of the ways your friends are unlike any others!
4. Chocolate Party!
You read that right! Grab all the chocolate cupcakes, cookies, ice cream, and liquer that you can get your hands on! Or to take it to the next level, get a chocolate fountain (or just a slow cooker and a few chocolate bars!) and bring fruit, marshmallows, graham crackers, or anything else that could use a chocolate coating! And we'll let you in on a little secret--the calories don't count if you're eating and painting at the same time!
5. Black Light Fun!
Do you need a little more glow in your life? Pinot's has a host of paintings made to glow under a black light! We'll turn the lights off and pump up the music, you can bring some glow sticks and your best rave dance moves, and we'll have a paint party that'll make the neighbors complain!
If you want to know more about hosting a private party (glowing or otherwise), we'd love to hear from you! Call, drop by, or send us a message under the "Private Events" Tab on our website.
Cheers!