Add a Little Extra Glow to Your January!
Are you ready for a glow party? On January 28th, Pinot's Palette Cordova will be hosting our first ever black light paint party! All you need is a reservation (seats are limited!) and a recipe for drinks that will glow in the glass while your paint glows on the canvas! Reservations can be made through our website, and I've got your drink recipes right here: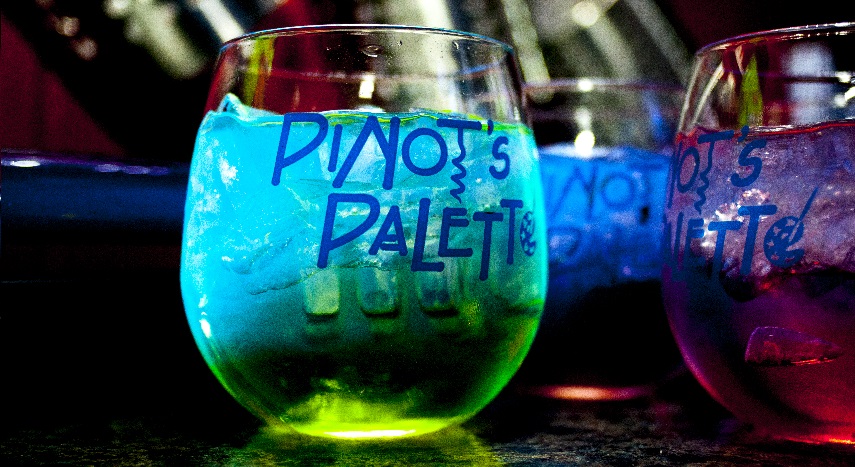 Cranberry Glow & Tonic
1 shot gin (or vodka, or rum)
Cranberry juice (or grape juice)
Tonic water
Pour one shot of gin into a glass. Pour cranberry juice in until glass is almost half full. Fill the remainder of the glass with tonic water. Flip on the black lights and your drink will glow blue!
Hello Yellow!
1 shot vodka
Energy drink containing B vitamins (Red Bull, Monster, Rockstar)
Pour vodka into glass, and then fill with your energy drink of choice. The drink will glow bright yellow! For a slimier effect, add blue food coloring to turn the drink green.
Toxic Jell-glow Shots
Tonic water
Green Jello mix
Sugar
Vodka
Jello shot cups
Boil 1 cup of tonic water. Add Jello mix, sugar (at least 1/4 cup, plus more to taste), and 1 cup of vodka. Stir and divide into plastic cups, then chill until ready to party!
Get your crew together and come see us January 28th! You bring the drinks, we'll bring the glow paint!
Cheers!