Wedding After Party and After "the party"
Wedding Day is here and you're bustling and busy. It's exciting but tiring too. You want to say hi to Auntie Mary (and your father's favorite clients - however they got there), but ladies (and gents of course!), how do you make the most of your time to really celebrate with the people most important to you with all the obligations, traditions and structure? Two words, and we make them easy: After Party!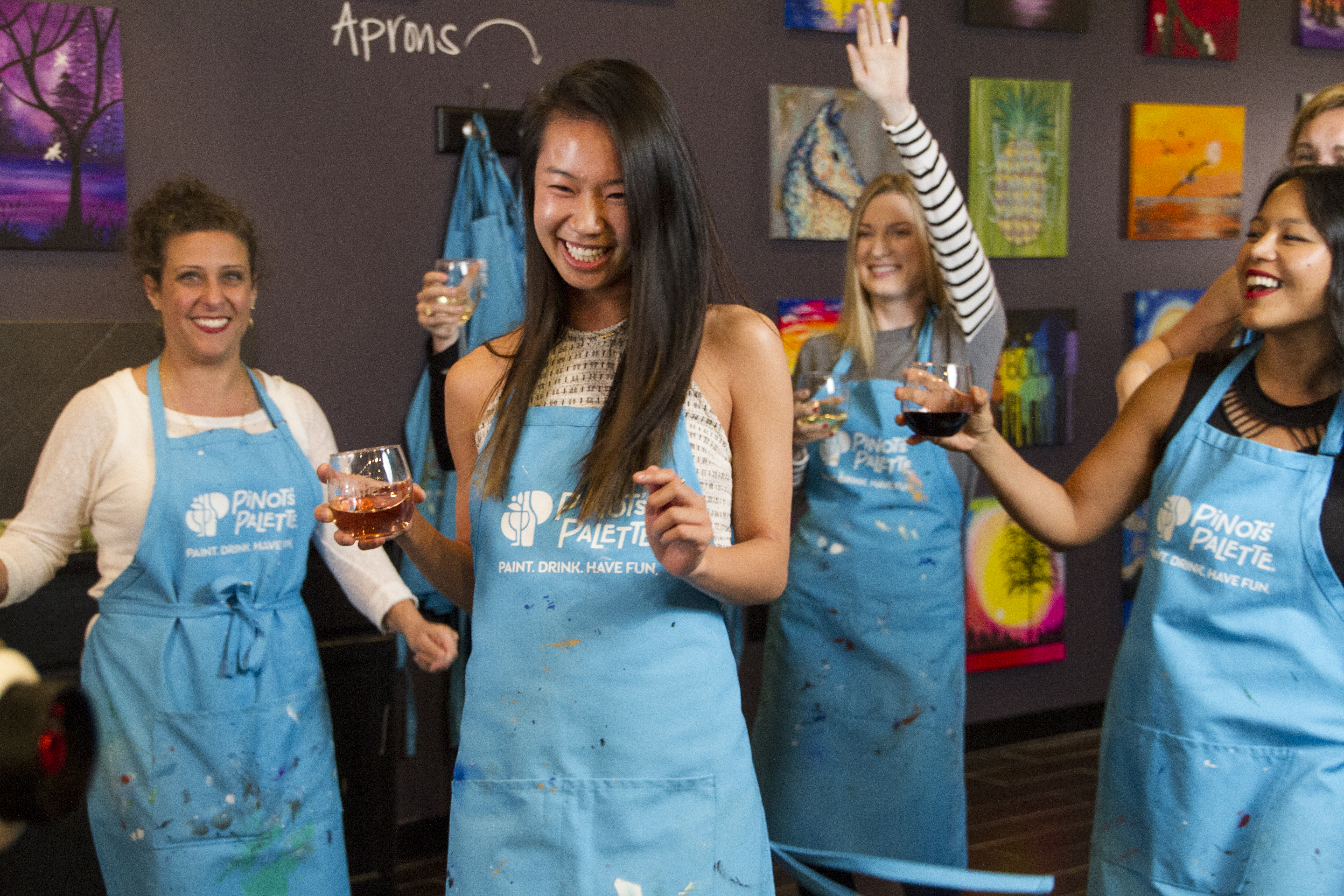 After parties are a great way to slow down, let loose and have some fun with the people you most wanted to celebrate with. They can follow a reception on the same night, or you can get together for a brunch and fun activity the next day. Heck, you can round up your bridesmaid and groomsmen after the honey moon and treat them to a special thank you!
Check out the link to OneFabDay to see what we mean!
Pinot's parties are fun, simple and enjoyable for everyone (no prior skill required!) You can enjoy a quiet morning or evening painting with your favorite bottle of wine and best friends, or you can cater in a brunch and invite the whole family to celebrate with you as you start your new life with the best person you know!
If that sounds interesting, or down-right perfect, let us know! We'd be happy to share more info with you in a commitment-free way (you've already made a big commitment, we get it!)