Paint Your Way to a Better Office!
The verdict is in...displaying art in your company's office makes employees more engaged, productive, and all around happier.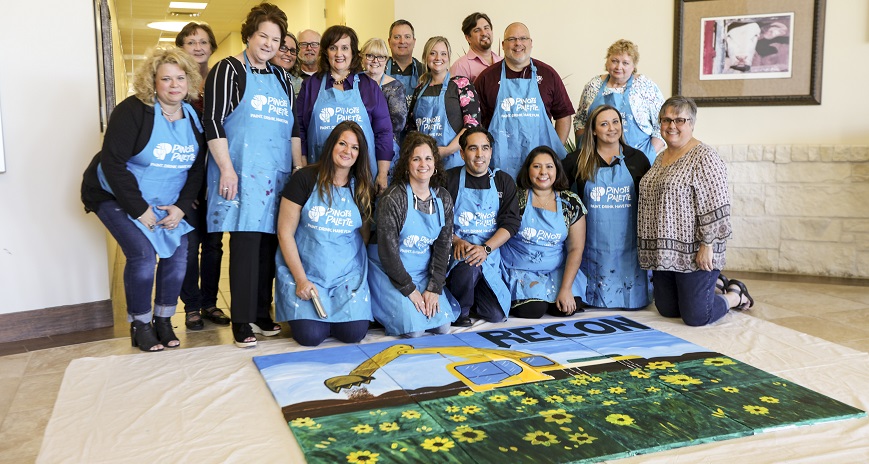 This isn't just us talking, either; Dr. Craig Knight from the University of Exeter has plenty to say on the subject (check out the article link at the bottom of the page). According to results from 12 years of studies, offices containing art installations have better employee retention rates and more employees opting to work in the office instead of at home.
So what does it take to introduce art into your company's office? Well, Memphis has a wonderful community of artists who would love your support. You can see works in person at local galleries or in shops like Bingham and Broad and Palladio Interiors that feature artists' works on their walls. You can also head to festivals like Cooper Young Fest and Broad Avenue Art Walk to meet artists in person. Or, if you'd like to start with some research, check out tags like #memphisart and #memphisartist on Instagram.
Another great way to turn your office's walls into objects of inspiration is to let your employees create a masterpiece themselves...and you can do that right here at Pinot's Palette Cordova! Bring the team into our studio for an unforgettable paint party that encourages creativity and cooperation, or let us bring the studio to you! We'll help you and your employees create your very own masterpiece (or masterpieces) that will brighten up any space. You can choose a painting from our gallery or let us create a customized painting, your group can work on five canvases or fifty--no matter what you're looking for, we can create a party that's custom-made just for you!
If you want to learn more about how Pinot's Palette Cordova can help you host a corporate event that will bring color and fun to the office, check out the link below. We can't wait to get this party started!
Cheers!
Share Learn More About Corporate Parties! | Check Out the Article!
Enter your contact info and request details below, and we will contact you with details about your private party!