Happy New Year! Here's Some Exciting Stuff to Look Forward to in 2017!
Out with the old, and in with the new! If you made a resolution to have more fun, be more creative, drink more wine, or spend more time with friends this year, you're in luck! Here's some stuff to look forward to this month: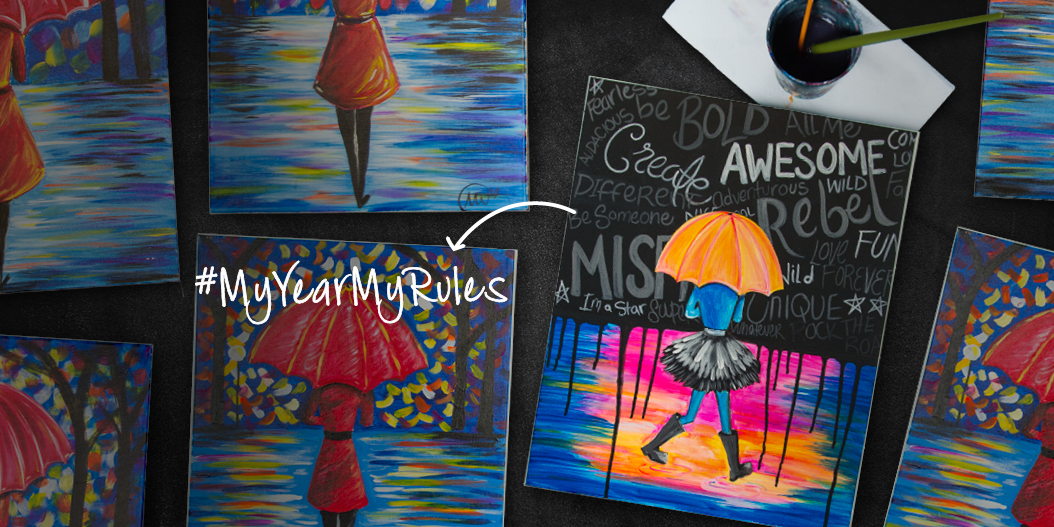 1. Your year, YOUR RULES!
Don't let the man get you down! This year, Pinot's Palette is all about helping you make your painting, YOUR painting. Get ready to make everything from your color palette to the subject of your painting completely your own.
2. Project Pet!
Project Pet is BACK with another opportunity for you to paint a portrait of your pet! Sign up, send us a high resolution photo of man (or woman)'s best friend, and we'll print it onto a 16x20 canvas and show how to make a custom portrait you'll want to scratch behind the ears. Project Pet is on January 22nd, but reservations close January 9th, so sign up today!
3. Black Light Paintings!
Do you know what's better than colorful paint? Colorful paint that GLOWS. Join us for our first ever paint party...in the dark. We'll be pumping up the music, pumping our fists, and pumping palettes full of glow paint. Join us for that on January 28th at 7:30. Seats are limited, so grab your friends and sign up soon!
We hope you had a happy holiday season, and that we'll get to see you often in the new year. Make "Paint. Drink. Have Fun." one of your resolutions and I know we'll have a great year!
Cheers!