Make the New Year Bright!
A toast to 2018...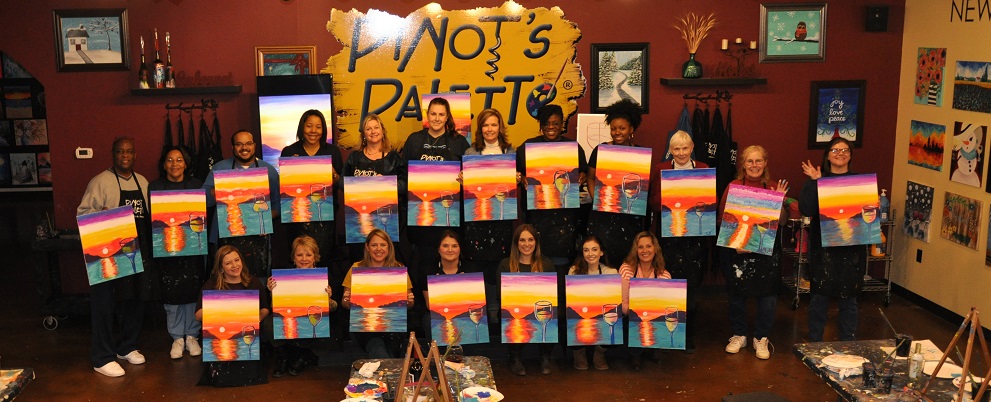 Maybe it's the cold, or maybe it's just the limbo feeling that you get the week between Christmas and New Year's...but things seem a little gray. The holidays have a glow around them that January just can't compete with. So how do we fight off that sleepy winter feeling? Now that the ugly sweaters have gone back in their drawers, where should we go looking for cheer?
Can I make a suggestion?
Pinot's Palette Cordova is committed to driving away that cold, gray winter feeling with paint parties that are full of color, full of fun, and full of life. All January long, we've got bright, cheery paintings that can't help but put a smile on your face. If you've spent the holidays working hard to make others feel special, take some time this next month to pamper yourself. Bring some snacks, some drinks, maybe a friend or two—or more—and party with us! We'll save you a seat.
Cheers!