Make your Pet POP!
You know who wants to be famous? Your pet!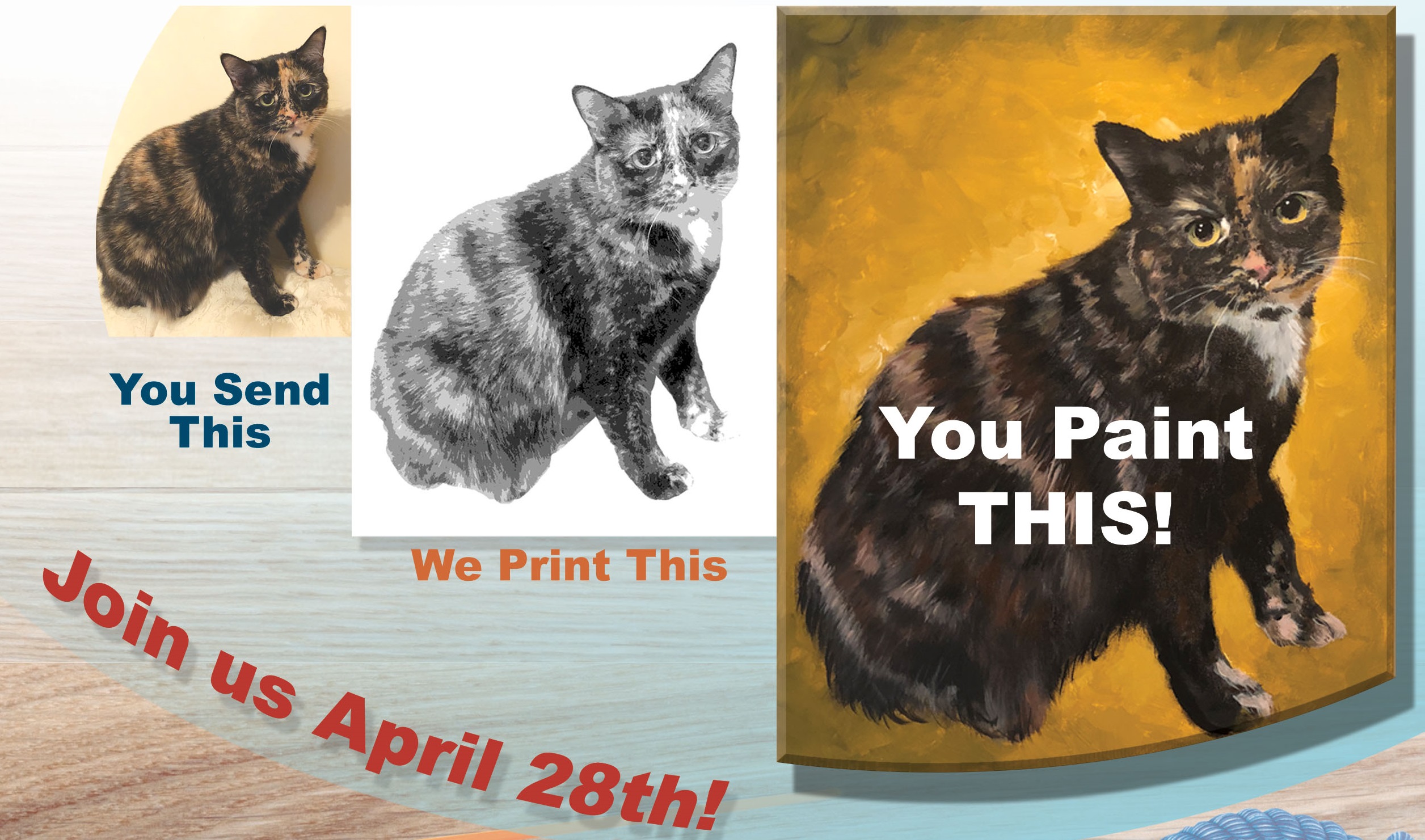 Hey, Valentines has come and gone, Mother's Day is around the corner. But you know who doesn't get a day, out fuzzy friends and fur babies! Show your pet some love and create a one-of-a-kind portrait. Here's how it works:
1) You send us a high-rez image of your pet (yeah, pick a favorite, there's always time to do the other one). Do this after you register.
2) We remove the background and print the photo on a canvas.
3) We hand-pick a matching palette and walk you through painting a positively pragmatic puppy portrait (or cats, or horses, or pigs, or birds, or lizards, or rug rats... wait, no kids, just pets)
It's fun, and it's a unique experience.
Did I mention they make great gifts?
Register on our calendar or follow the link to the April Project Pet registration page.
Let's do this!