Perfect Venue for a Baby Shower
Host your baby shower at Pinot's Palette Collegeville!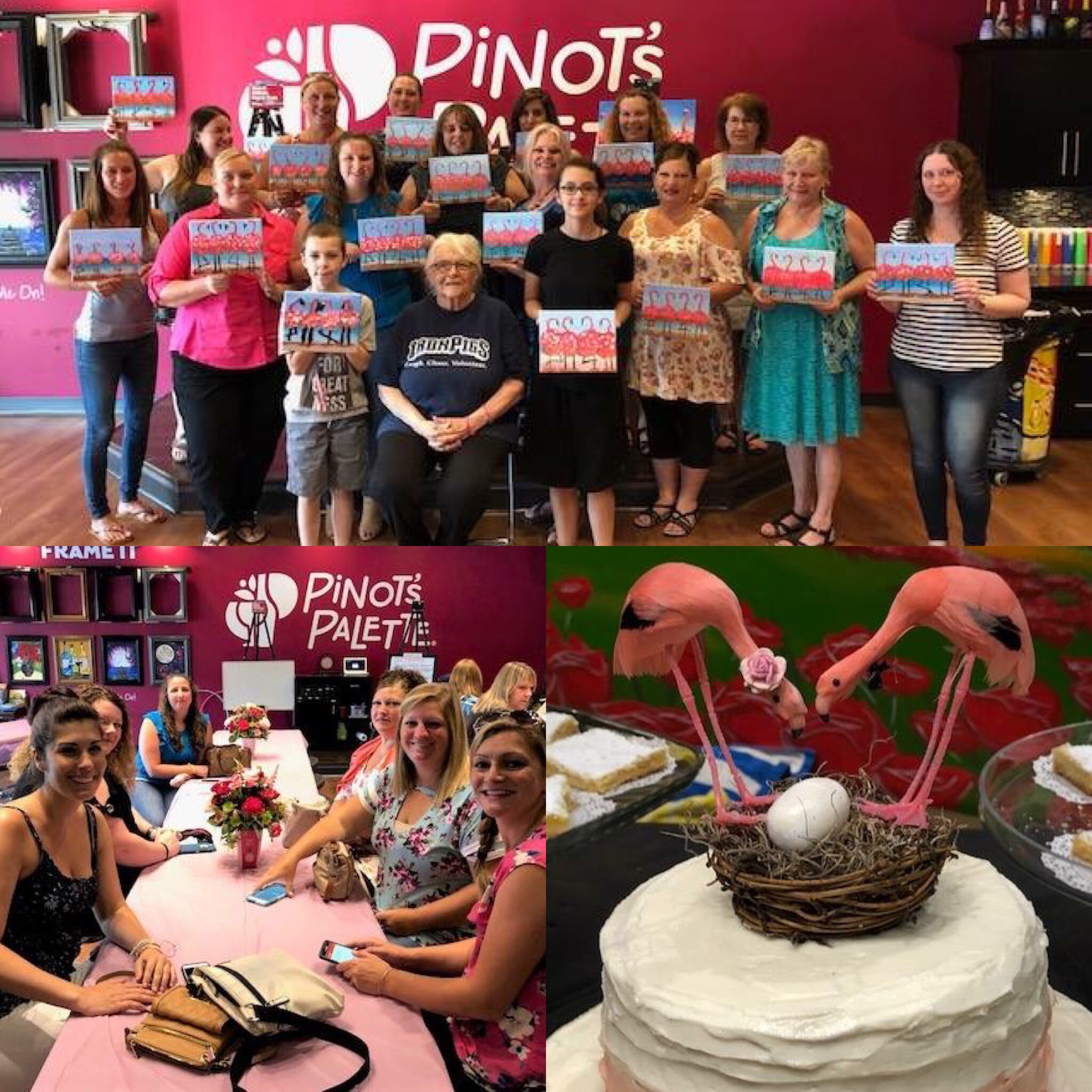 We had a wonderful time hosting Becca's baby shower in our Collegeville studio. There was lots of delicious food, gifts for the mama-to-be, and fun painting session. The day was filled with such love and joy!
Pinot's Palette Collegeville offers an excellent venue for special occasions such as this, with a variety of ways to incorporate painting into the celebration. Classically taught classes, collaborative paintings, collages, and musical chairs are only a few of the fun themes we have to offer for any private event. Additional room rental time can also be purchased if you would like more time with all your guests.
And don't forget to follow us for the latest updates and pictures!
Facebook: Pinot's Palette Collegeville
Instagram: PinotsPaletteCollegeville
Twitter: PinotsCVille