Fun Team Building
Pinot's Collegeville Team Building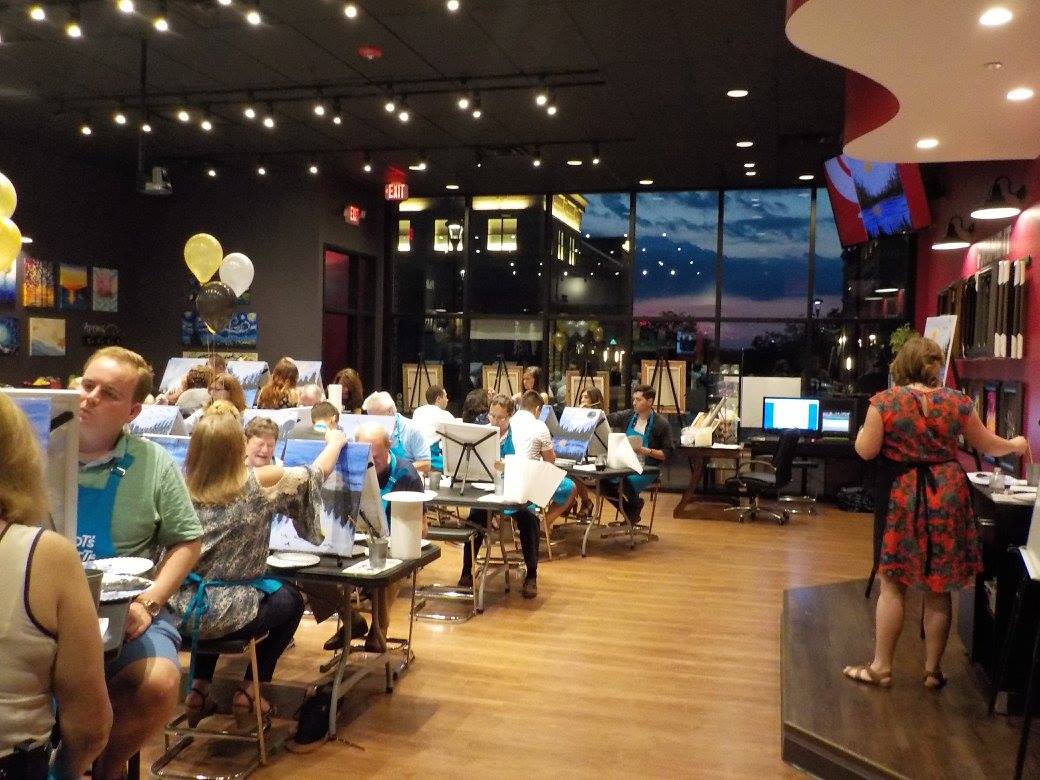 Be the office hero! Host a team building event the whole staff will enjoy. Relax and unwind in our chic, spacious BYOB studio. Catering options are available, or bring your own. We pride ourselves in creating a unique, beautiful and relaxing atmosphere for your corporate events. Comfy leather couches, fireplace, technology available for presentations, lots of space to spread out your guests, food and beverages. Fun music, great artists, and excellent customer service for parties of 10 to 100.
Team Building Ideas
Individual Paintings - This is the Pinot's Palette original format. Everyone in the class paints and personalizes their own painting with the help of our artists' step by step instructions.
Jigsaw Puzzle Painting - Each painter completes a portion and when canvases are combined, the full image is revealed.
Collaborative Painting - Everyone in the group contributes to a large 3 x 4 ft painting.
Mystery Painting - Our artist takes you through the painting step-by-step. The catch is no one knows what the finished painting looks like.
Musical Chairs Painting - Paint one step, then move to a different seat to continue on to the next step.
Citizens Bank Team Building review by Barbara Dash Mealmaker
"Upscale, very beautifully appointed. Very accommodating with our planning and made our team of 25+ feel like family. Very involved to ensure a top notch, enjoyable, experience. Prices were very reasonable. I would highly recommend booking a painting experience here."
Providence Town Center Collegeville
Request info:
Collegeville@pinotspalette.com
610-285-9190