Create Your Own Custom Mural
Fun Corporate Team Building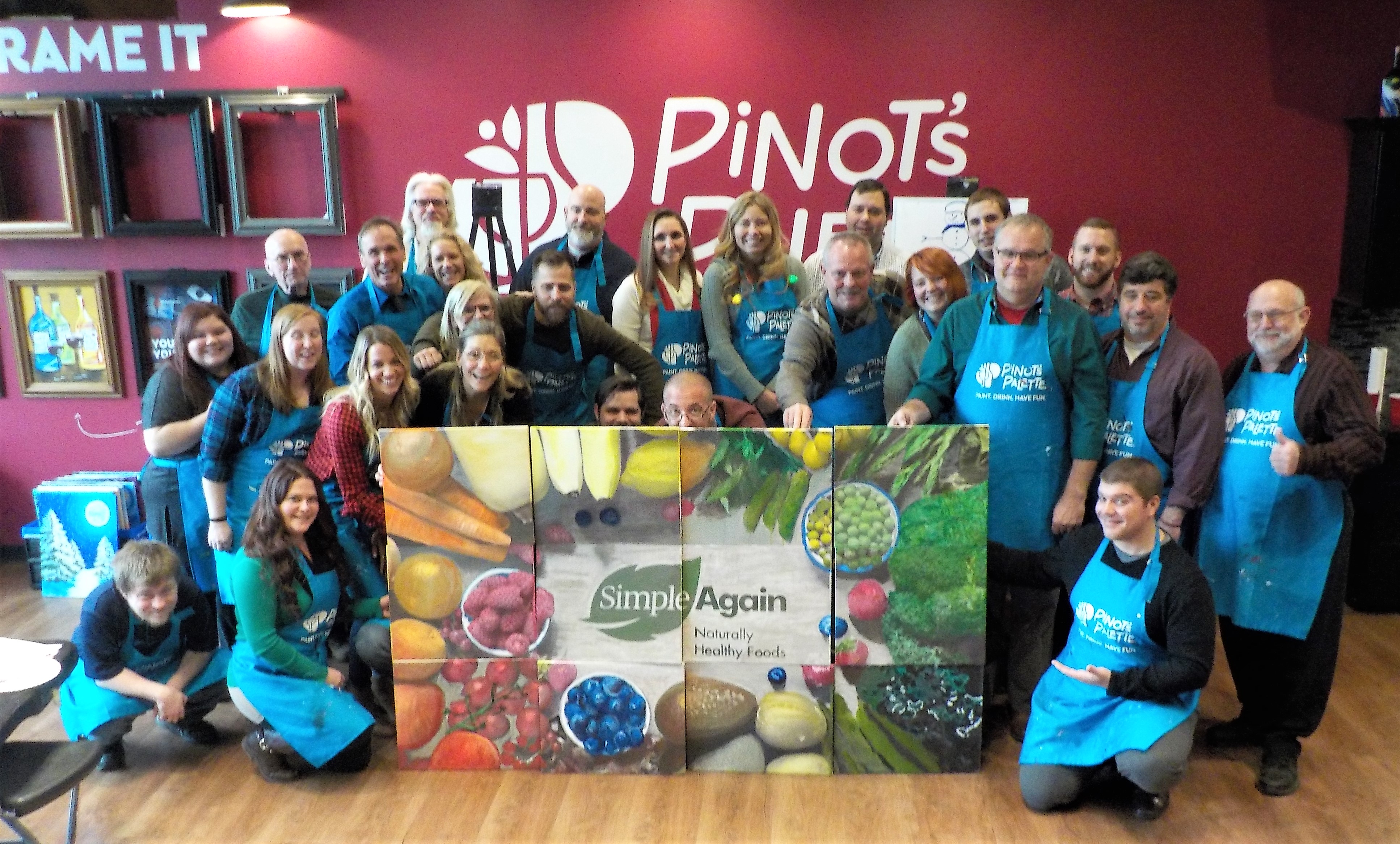 Simple Again came in and completed a 'puzzle painting' team building activity with us - and they did a great job! Each canvas (painted individually by one member of the team), comes together to create a large mural sized painting that they can hang in their office!
Feel free to message us if you would like to do the same with your company! You can choose one of our paintings or send us your own custom image to create.
Contact us for more information.
P: 610-285-9190
E: collegeville@pinotspalette.com
And don't forget to follow us for the latest updates and pictures!
Facebook: Pinot's Palette Collegeville
Instagram: PinotsPaletteCollegeville
Twitter: PinotsCVille