March 2020 Calendar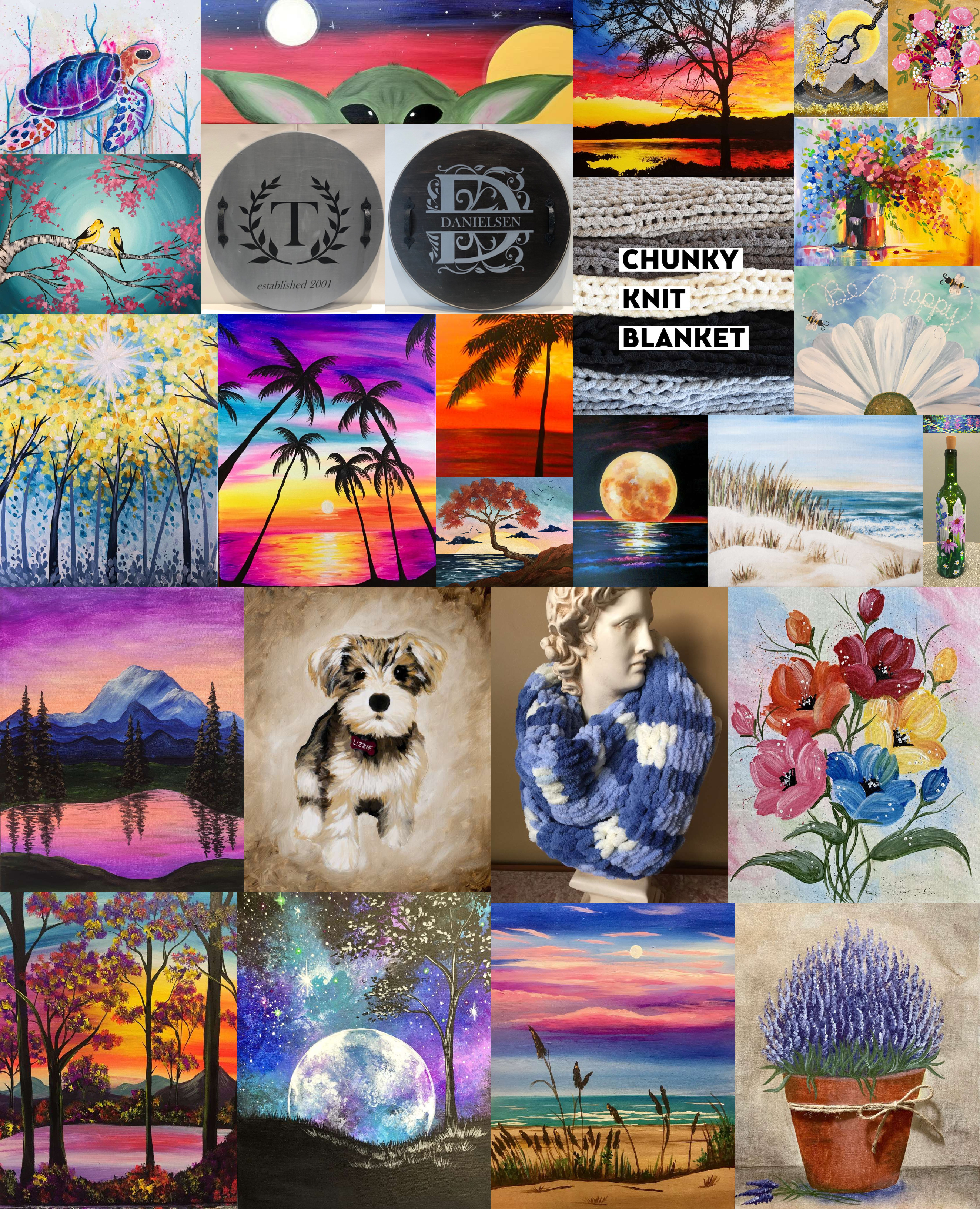 March Classes are Posted!
Our March calendar is here and we are so excited about all the beautiful paintings we have coming up! Check out some of our events this month. Can't wait to see you at Pinot's Palette in Collegeville!
Here are some of our personal favorites:
Child of Light (Friday, March 6 7:00 - 9:00PM):
https://www..../event/419885
Round Wooden DIY Monogram Tray (Sunday, March 8 1:00 - 4:00PM):
https://www..../event/419890
Chunky Blanket & Scarf (Saturday, March 21 2:00 - 5:00PM):
https://www..../event/420270
Project Pet (Sunday, March 22 1:00 - 4:00PM)
https://www..../event/419906
Don't take our word for it though, come check our studio our for yourself! We have something for all ages and any kind of gathering. From kids birthday to team building - we got you covered!
And don't forget to follow us for the latest updates and pictures!
Facebook: Pinot's Palette Collegeville
Instagram: PinotsPaletteCollegeville
Twitter: PinotsCVille