2021 Summer Art Camp
2021 Kid's Summer Art Camp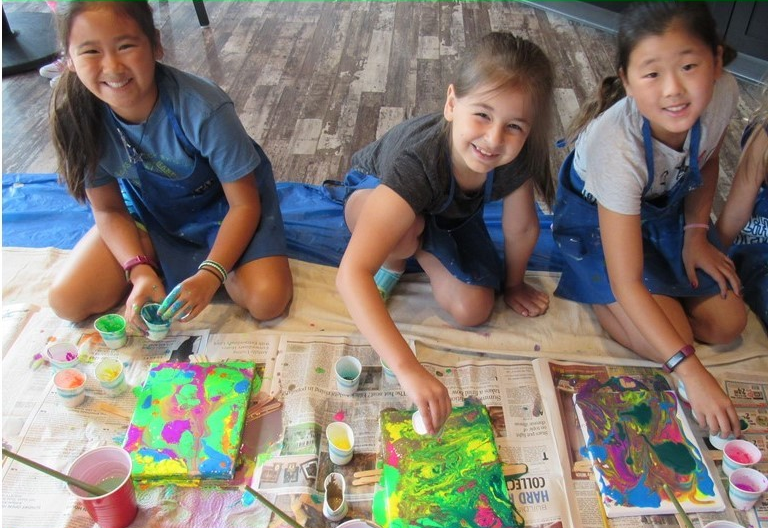 Week 1: June 21st - 25th (Landscape Theme)
Weekly Sign Up:
https://www..../event/515882
Daily Sign Ups:
https://www....n/events/june
Week 2: July 19th-23rd ( Animal Theme)
Weekly Sign Up:
https://www..../event/515891
Daily Sign Ups:
https://www....n/events/july
General Information:
Guests ages 5–16 are welcome. Classes are differentiated by age groups (based on final registrations). Pinot's artists will model, teach, assist, and advise students in creating and evaluating artwork using a variety of art techniques and mediums (i.e water colors, pencil sketching, acrylic painting and two dimensional painting, etc.). This year's classes will be focused on painting and drawing techniques. Pinot's Palette Art Camps offer children the opportunity to explore, experience and develop their inner artistic interests and skills. Students access a range of artistic materials in a fun, exciting and enriching environment. Classes are conducted by professional artists experienced in working with school age children.
Class Hours: Classes are held from 9 AM-12 PM daily.
Registration Fees:
Daily registration = $55/guest.
Weekly registration = $220/guest
Drop-off and Pick-Up:
Guest drop-off and pick-up is no early/later than 15 mins prior to or after the scheduled class start/end times. A fee of $20 per 15-minute increment will be charged for early drop-off or late pick-up. Coordinate with the studio in advance if early drop off or late pick up is required.
Snacks/Lunches:
Guests are advised to come with a snack/drink per day.
Special Program Conditions:
1) No refunds will be issued for missed classes. Clients will be offered the opportunity to join a future art camp class to make up for missed classes. Refunds will not be provided for any guest(s) removed from the art camp program for behavioral issues!
2) Each 1/2 day class period must have a minimum of 10 guests to be held - management reserves the right to cancel any class period that does not meet the minimum registrations required.