Painting It Forward For Pedal The Cause
What a fun combination! Create Sangria Sunset wine glasses while raising money for St. Louis based Pedal The Cause. Paint 2 wine glasses. Follow our design or design your own or use another for inspiration!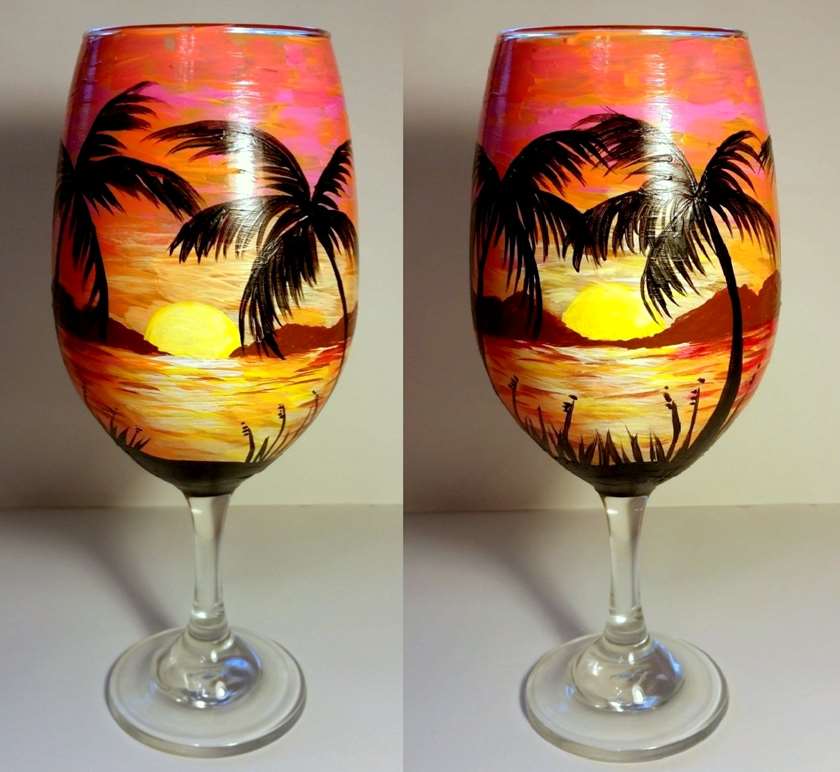 A portion of the proceeds will go towards Pedal The Cause. Pedal The Cause's Mission:
OUR MISSION is to provide critical funding for cancer research at Siteman Cancer Center and Siteman Kids at St. Louis Children's Hospital through our annual cycling challenge. It is our hope that research funded by Pedal the Cause will ultimately lead to a cure for cancer.
Founded in 2009 with the bold model of using 100% of public donations to fund world-class cancer research, Pedal the Cause has quickly become the gateway to curing cancer – all cancers, for everyone. In this period of diminished federal funding where support typically gets funneled to already proven concepts, many potential new ideas are not deemed eligible. Pedal the Cause donations "seed" best-in-breed ideas at our beneficiaries to allow the cultivation of proof of concept and critical data. These seeded projects often turn into groundbreaking results that lead to new treatments and cures, preventions, and early detection diagnostics. Additionally, donations from Pedal the Cause make a positive economic impact in the St. Louis community as stronger research funding will continue to support this high profile and critically important segment of the St. Louis economy.