Creative Way to Hang Your Paintings
Looking for a creative way to hang your masterpieces? Here is a cool idea done by one of our cool customers. After coming with family to one of our painting parties, they had 4 of the same painting, done by 4 different family members.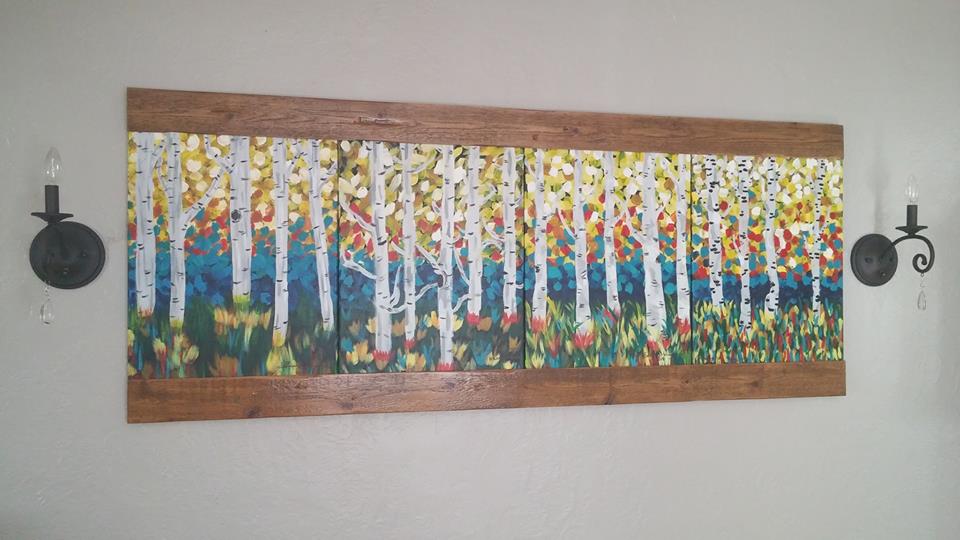 So they decided to make a simple custom frame for the top and bottom. Then, hang all 4 on the wall together, for one nice, large painting. Add a couple of sconces on either side, and they now have a really nice piece of art as a focal point in their home.
How cool is this!!