Valentines By Pinot's
It is a St. Louis tradition - paint, wine, and Valentines at Pinot's Chesterfield!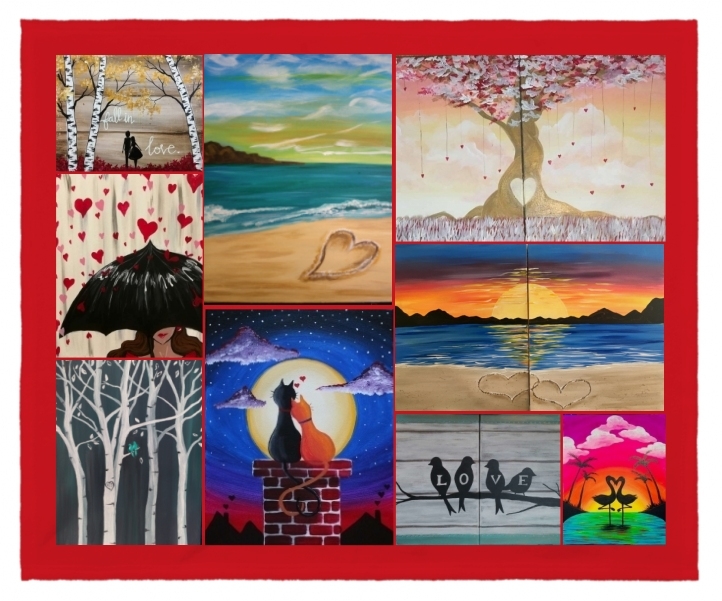 What better way to celebrate with your sweetie than with food, wine, and a painting to remember the fun times you had creating your masterpiece! There are several paintings to choose from! Date Night paintings, regular paintings, even the new wood plank board paintings!