More Take Home Kit Choices Added!
12 more take home kit choices added! Plus can still choose from the previous releases!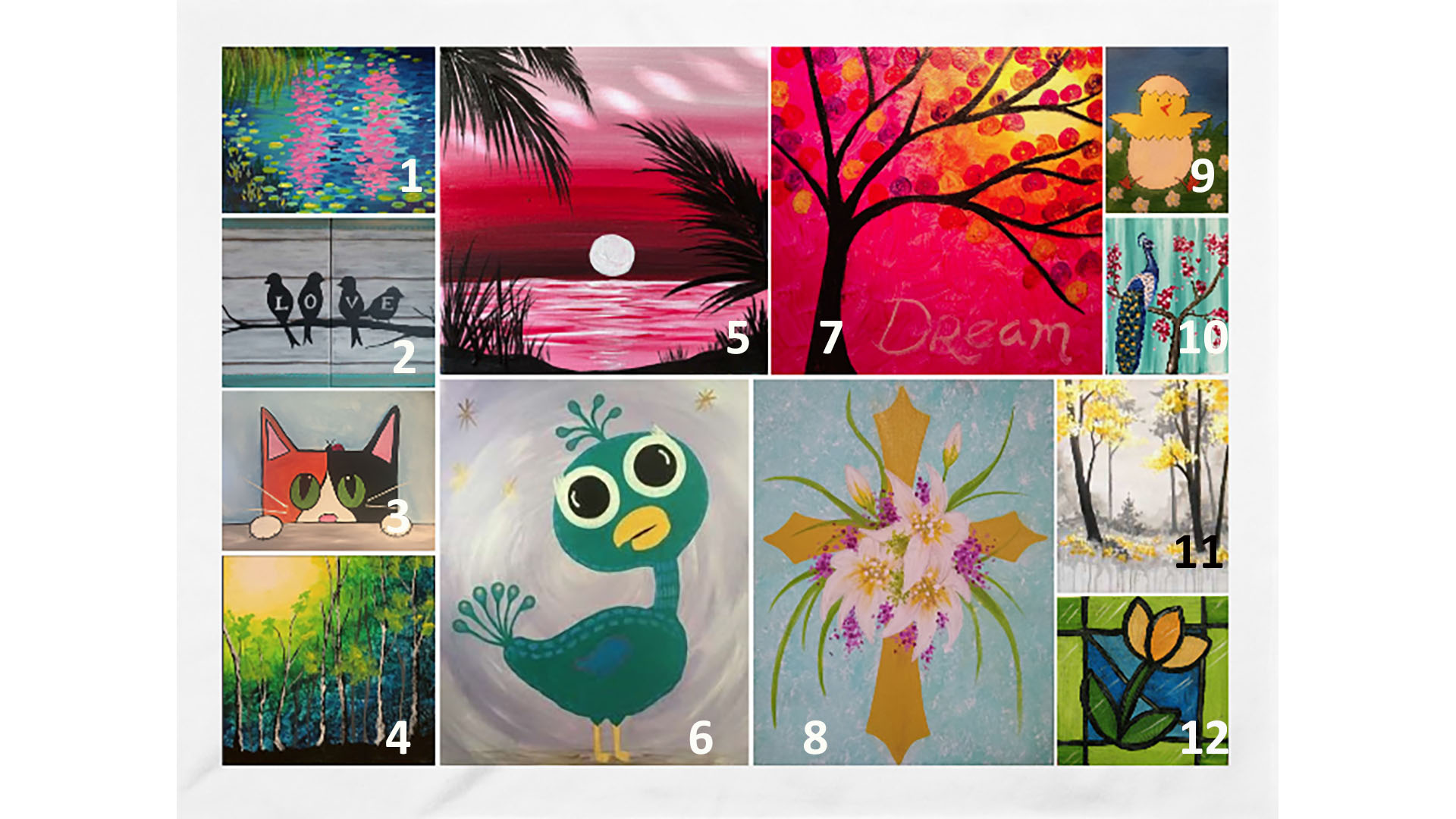 Available for contactless curbside pickup or delivery within 15 miles. Just enter in the number of painting or title in seating requests to let us know which kits you want.
To add delivery to your cart:
https://www....op-item/22832
New painting choices:
1 Monet's Water Lilies
2 A Charming Love Date Night (order 2 kits for date night 2 person version)
3 Curious Calico
4 Light in the Forest
5 Crimson Beach
6 Sparkling Sweet Pea
7 Tree of Inspiration
8 Easter Lily Cross
9 Spring Chick
10 Springtime Peacock
11 Foret Noir et Jaune
12 Stained Glass Tulip
Of course, our previous ones are still available click here to view those:
https://www....ake-home-kits
https://www....ake-home-kits