MOTHER'S DAY REFRESHMENTS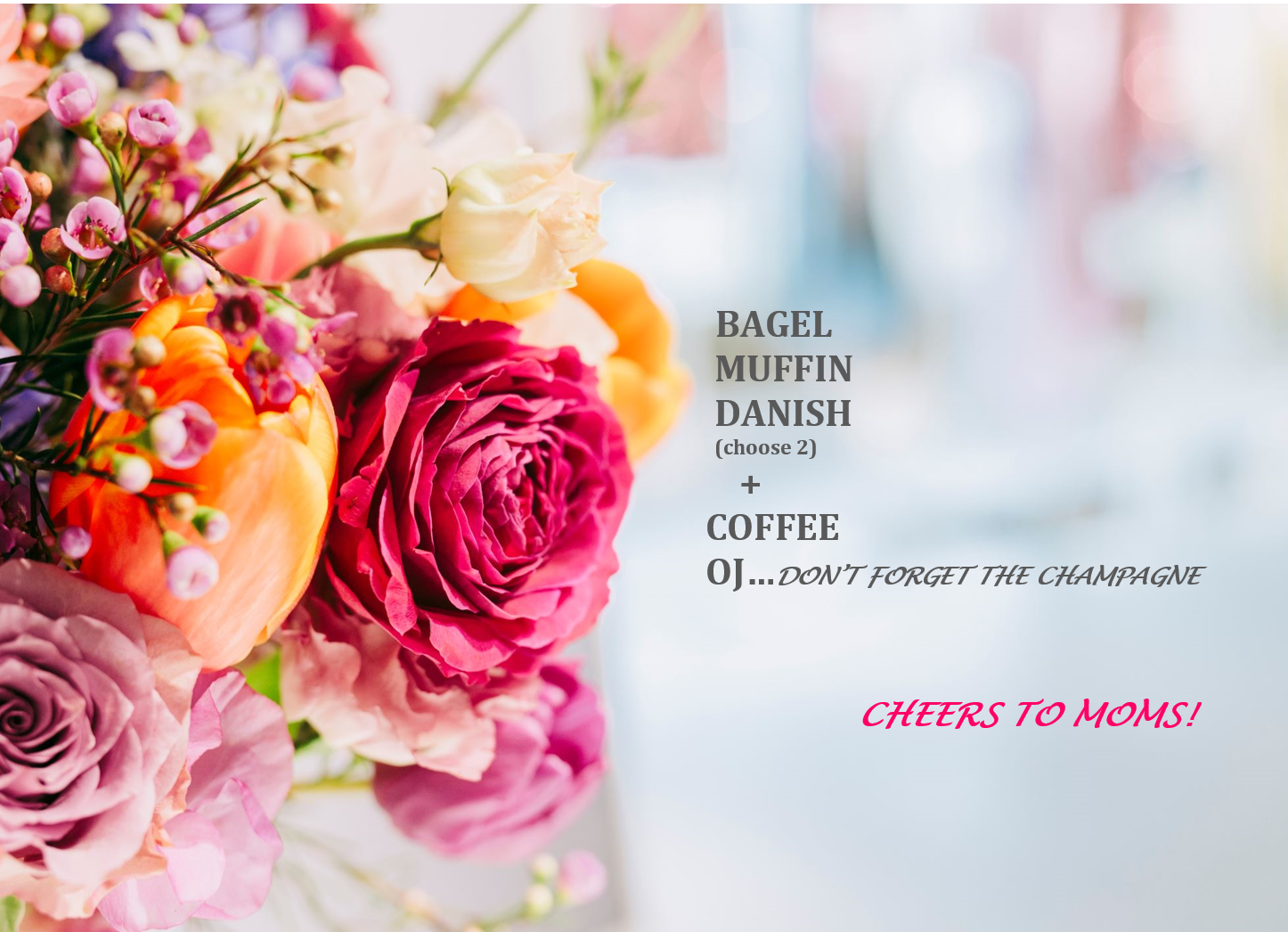 HAPPY MOTHER'S DAY to all you MOMS AND MOTHER FIGURES!
Sweeten your experience with a choice of 2 BRUNCH PASTRIES.
+
Reg. COFFEE w/Cream and sugar
OJ...don't forget the champagne for Mimosas!
You will be served on a first-order, first-serve basis...ORDER NOW!
Glasses, Coffee cups, bottle openers, plates, utensils, napkins, coffee creamer, cream cheese, and sweetener are all provided.
~CHEERS!