Happy Galentine's Day...Wait, what?
Happy Galentine's Day! No, that isn't a typo, it's a legitimate holiday.
What in the world is Galentine's Day?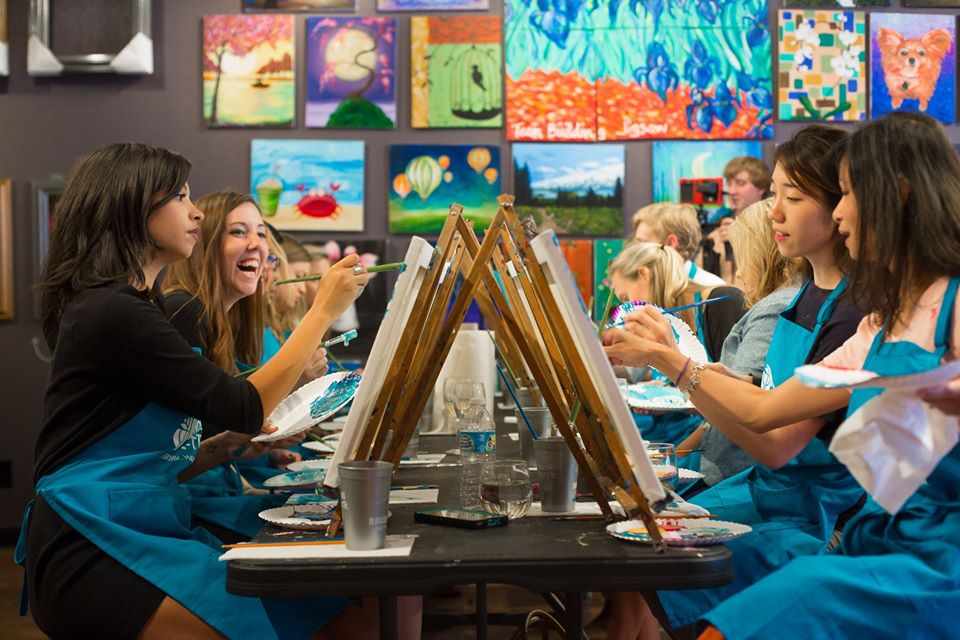 It is exactly what it sounds like. It is a day to celebrate your love for your gal pals. Guys come and go, but our friends are always there for us, so why wouldn't we want to lavish our love upon those loyal ladies! Come out and celebrate with us and let us do the messy work.
So, what does one do on Galentine's Day?
The best way we could think of at Pinot's Palette is by sharing a fun night of painting. Bring your group of gals and celebrate your friendship by painting a memory. You don't have to be a professional artist, you just have to be ready to have fun and enjoy a girl's night out! Picture sitting with your group of best girlfriends, sipping wine, laughing, painting, creating everlasting memories. And at the end of the night, nothing more is expected of you other than taking your beautiful creation and memories home with you.
This event doesn't even have to be all of your closest friends. Invite all of the ladies you can think of. That barista that is so nice to you every morning and makes your latte just the way you like but complains that her love life is lacking. Your grumpy coworker who is so bummed out that she's spending this February alone. The mail lady that trudges through your yard in half a foot of snow to deliver your Amazon orders. Let this Galentine's Day be a chance to make even more great gal friends and expand your circle of support. The more the merrier. The more loyal friends you have, the more memories there are to be made.
Seems like a win-win situation for us.
CHEERS!