MOTHER'S DAY-Giving of your time and love
In a time when most of our society is often detached and too busy to really focus on one another, crafted gifts are something to be cherished. So many people fill their schedules with too much, bury their focus in their phones, and send gift cards to the masses for birthdays, Mother's Day, and Christmas. We've become a society that thrives on easy, convenient, and quick results. That's why crafted gifts are so important and special because they stand out in a world of empty words and impersonal gifts.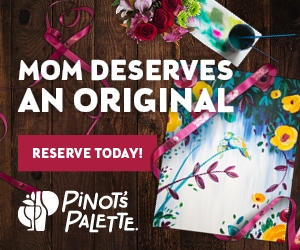 They Show You Care
The two greatest gifts you can give someone are your love and your time. When you create a crafted gift for someone, you give them both. You don't just tell them how much they mean to you, you show them. Anyone can go to the store and pick up something pretty or useful and walk out with a bag in hand. It takes a lot of thought and effort to craft the perfect gift for someone, to get the design and colors just right. And that's what makes getting a crafted gift so special because you're not just giving the final product, you're giving your thoughts and your time as well. When the recipient opens their crafted gift, they'll have no doubt that they've been on your mind and in your heart.
They're Unique
When you give a crafted gift you can rest assured that the recipient won't open up your gift to find that it's the same as the trinket or book that's sitting on their shelf at home. It's not something they've walked by in the store a million times either. It's unique, new, and special because they're the only one to possess that particular gift. It's like giving someone a treasure that's all their own.
Giving gifts isn't about hitting the mall and getting in and out as quickly as you can. Giving gifts should be special. The gift should really touch the heart and show just how important your friend or family member is to you. Crafted gifts do that in a way that nothing else really can.
Enter your contact info and request details below, and we will contact you with details about your private party!