There is nothing corporate about this company party!
Are you tasked with the responsibility of planning your company event? Did you paint with us and want to pitch the idea of a company party to your marketing department? Pinot's Palette Willowbrook is definitely the "something different" you are looking for!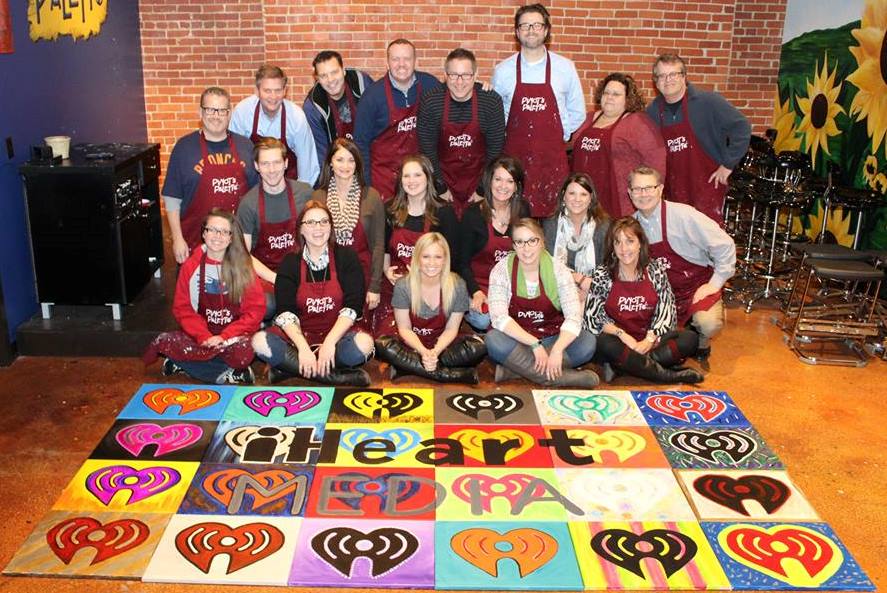 TOP TEN REASONS TO HAVE YOUR COMPANY EVENT AT PINOT'S PALETTE WILLOWBROOK
1) Our motto is Paint. Drink. Have Fun. Need we say more?
2) IT'S EASY - Pay the $150 fully refundable deposit to lock in your date and time, pick your painting, and we create the event on our calendar with a link you can email to anyone.
3) INTERACTION - Our events get people away from their computers and off their phones. No one is stuck in their seat in a loud restaurant. Our studio encourages you to get up, mingle, and interact with everyone. Mix it up, the party is yours!
4) LASTING MEMORIES - We take pictures during your event and post them on Facebook in their own album for everyone to enjoy. Also, what's better than getting to take your masterpiece home to remind you of the fun experience you had with your team?!
5) TEAM BUILDING - We offer several different options for team building aside from our traditional style of everyone painting on their own canvas. Contact us, we'd love to go over them with you.
6) SOMETHING DIFFERENT - Everyone is looking for something different to do and this is it! We promise an enjoyable experience for every person, it's what we do!
7) BAR - We have a beer and wine bar! We have many options and can even create a custom menu just for your group. Let us serve you while you focus on having a good time.
8) CATERING - Don't want to hassle with any of the planning? We've got you covered! Our shopping center has several restaurants that are perfect for catering and we can take care of all of that for you.
9) A/V SYSTEMS - Our studio is equipped with a sound system with a hand held as well as a headset mic, custom music, and the ability to easily switch between the two. Start off with a speech and then get down to party mode. Or if anyone is feeling brave and wants to sing karaoke, we can make that happen too!
10) PAINTING - Last but certainly not least, let your creativity loose! Haven't painted since kindergarten with your fingers? We are here for you! Our artists guide you step by step through the painting so you can enjoy your time with us worry free. Men and women alike enjoy how relaxing and fun it is to paint with Pinot's Palette. Let your inner Picasso make an appearance!
Contact us today to plan your corporate event! 713-487-8289